Learning and Innovation Building
The Learning and Innovation Building (LIB) is UQ's hub for technology-assisted learning.
In keeping with the university's sustainability goals, the building was designed with cutting-edge green design features, including a 45.25kWp photovoltaic system that supplies 25% of its peak-demand energy needs.
In addition, the building has automated blinds and louvre windows that adjust to changes in sunlight, window and other environmental considerations to boots its energy efficiency.
The LIB's 45.25 kWp photovoltaic system was comissioned in August 2013. Its 181 solar modules are configured into 4 arrays distributed along the rooptop and the terrace of the building. To maximize power harvesting, the modules on the terrace have been mounted on 20° tilt aluminium frames. The panels on the rooftop have been equipped with a maximizer device that counters the  effects of unfavorable shade and orientation, thus optimizing the power output of individual modules.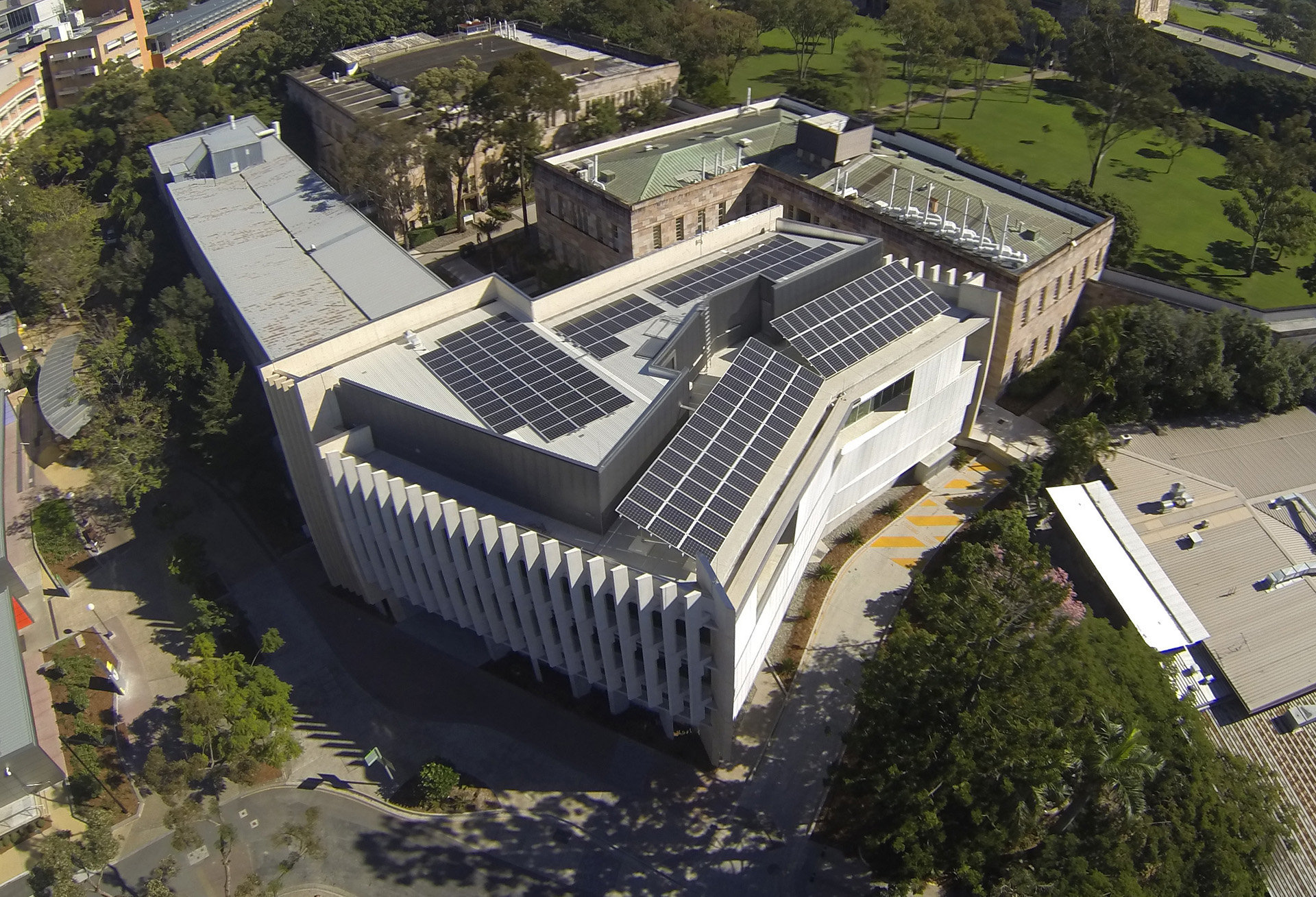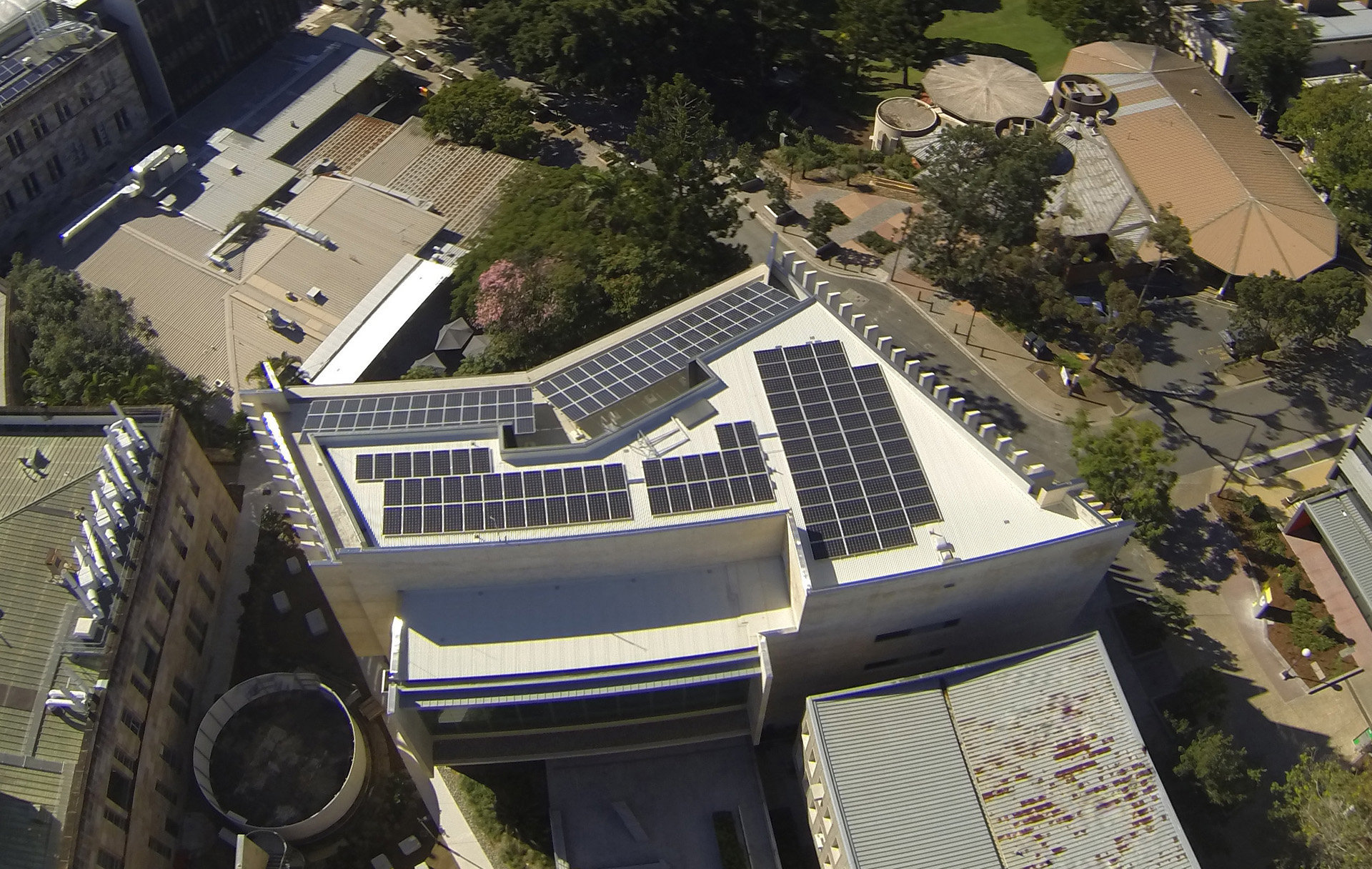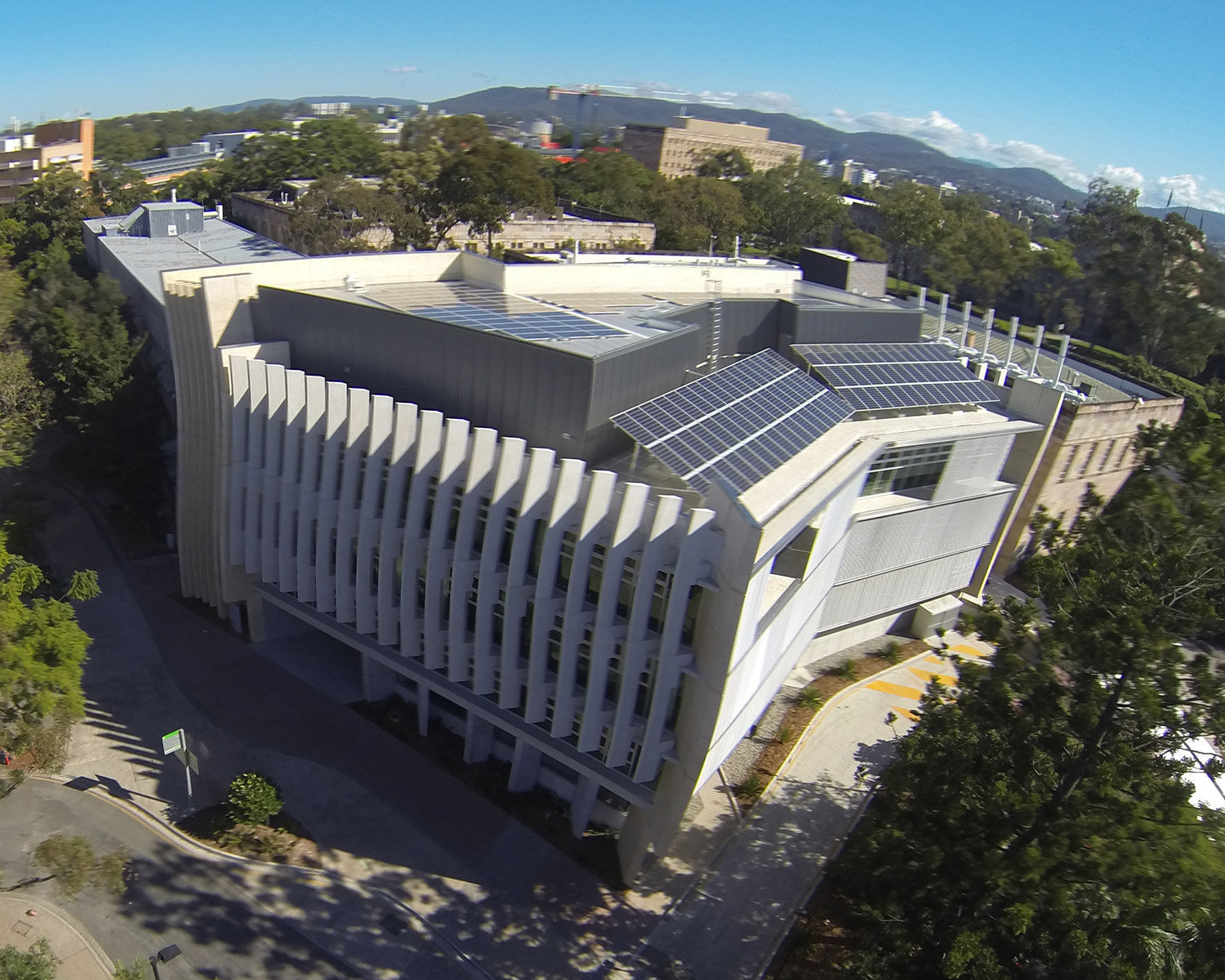 | | |
| --- | --- |
| Site name | UQ St. Lucia Campus |
| Building / location | Learning and Innovation Building # 17 |
| Suburb / city | St. Lucia, Brisbane QLD, 4067 |
| Nominal DC output | 45.25 kWp |
| Module area | 303.5 m2 |
| Start-up date | 05/08/2013 |
| Visible on Live Data display | Yes |
| Date connected to display | 05/08/2013 |
| Site longitude | 153°00'51"E |
| Site latitude | 27°29'53"S |
| Height above sea level | 46 m |
| Time zone | AEST |
| Type of installation | Roof-top and terrace installation (elevated) |
| Tracking system | No tracking system |
| Tilt | 3° - 20° |
| Orientation | 165°- 255° (rooftop)/ 50°- 75° (terrace) |
| Module make & model | Solarworld Sunmodule – SW 250 mono |
| Module technology | Polycrystalline Silicon |
| Module size | 1675 x 1001 mm |
| Number of modules | 181 |
| Inverter make & model | Aurora  Trio PVI-12.5-TL-OUTD |
| Number of inverters | 4 |