John Hines & Physiology Lecture Theatre Buildings
The John Hines and Physiology Lecture Theatre buildings jointly feature a 116.5 kWp solar PV system.
This PV installation has been equipped with power optimisers designed to improve power output at the module level and minimise other issues affecting performance (e.g. shading, etc).
The power optimisers attached to every module have the additional benefit of reducing inverters' footprint. This is important given the scarcity of plant room space across campus.This system is expected to generate about 170,000 kWh per year.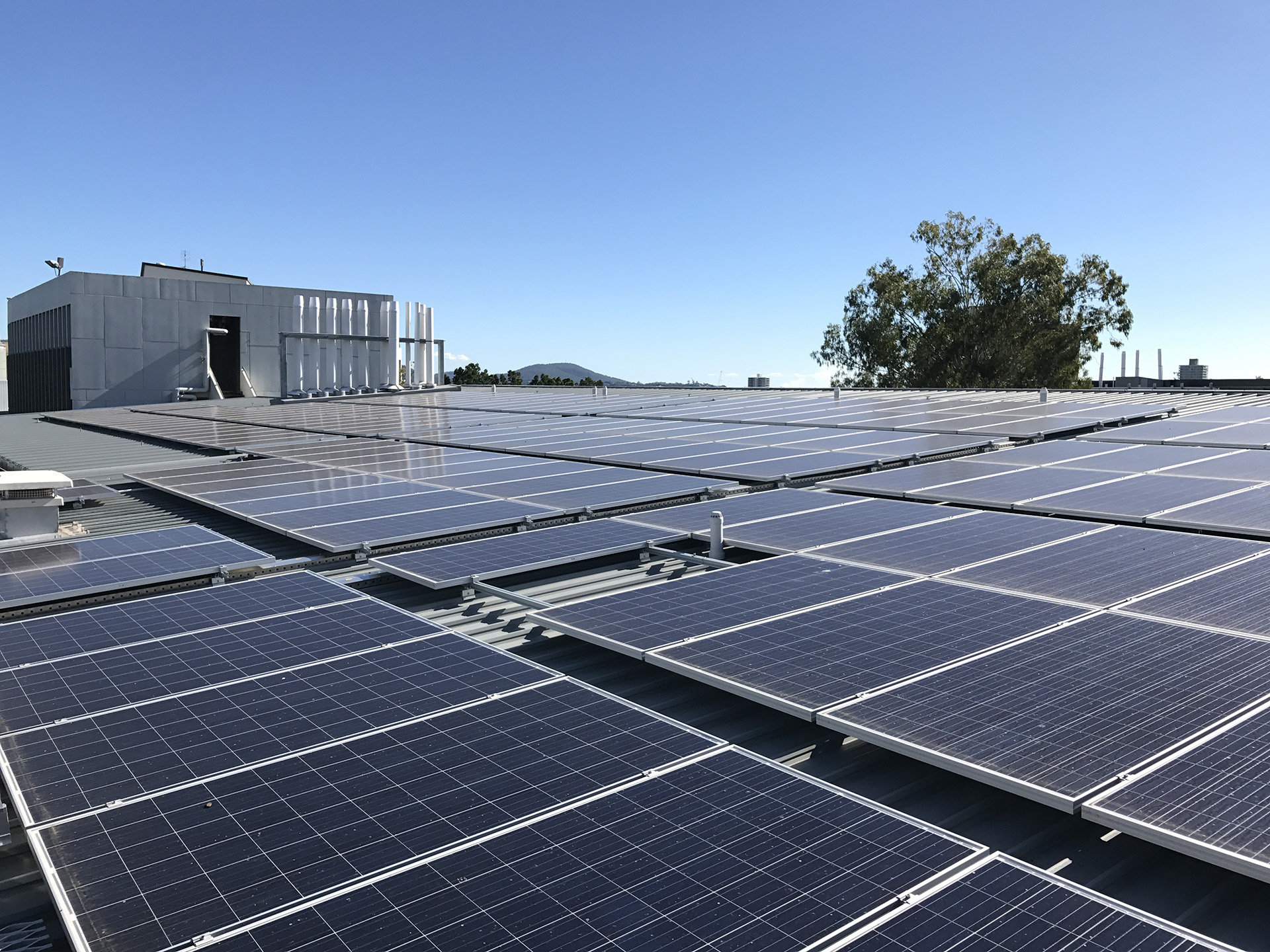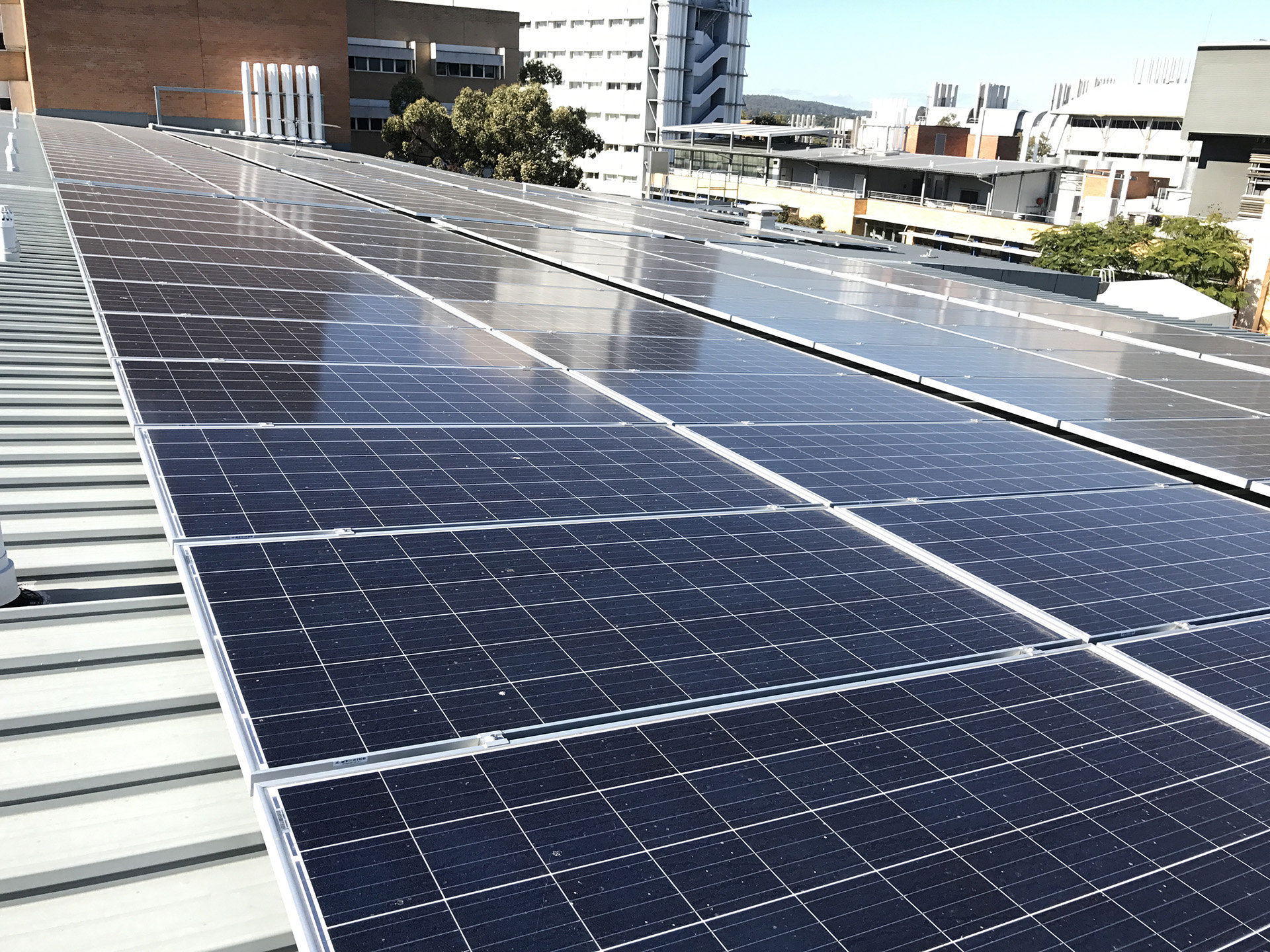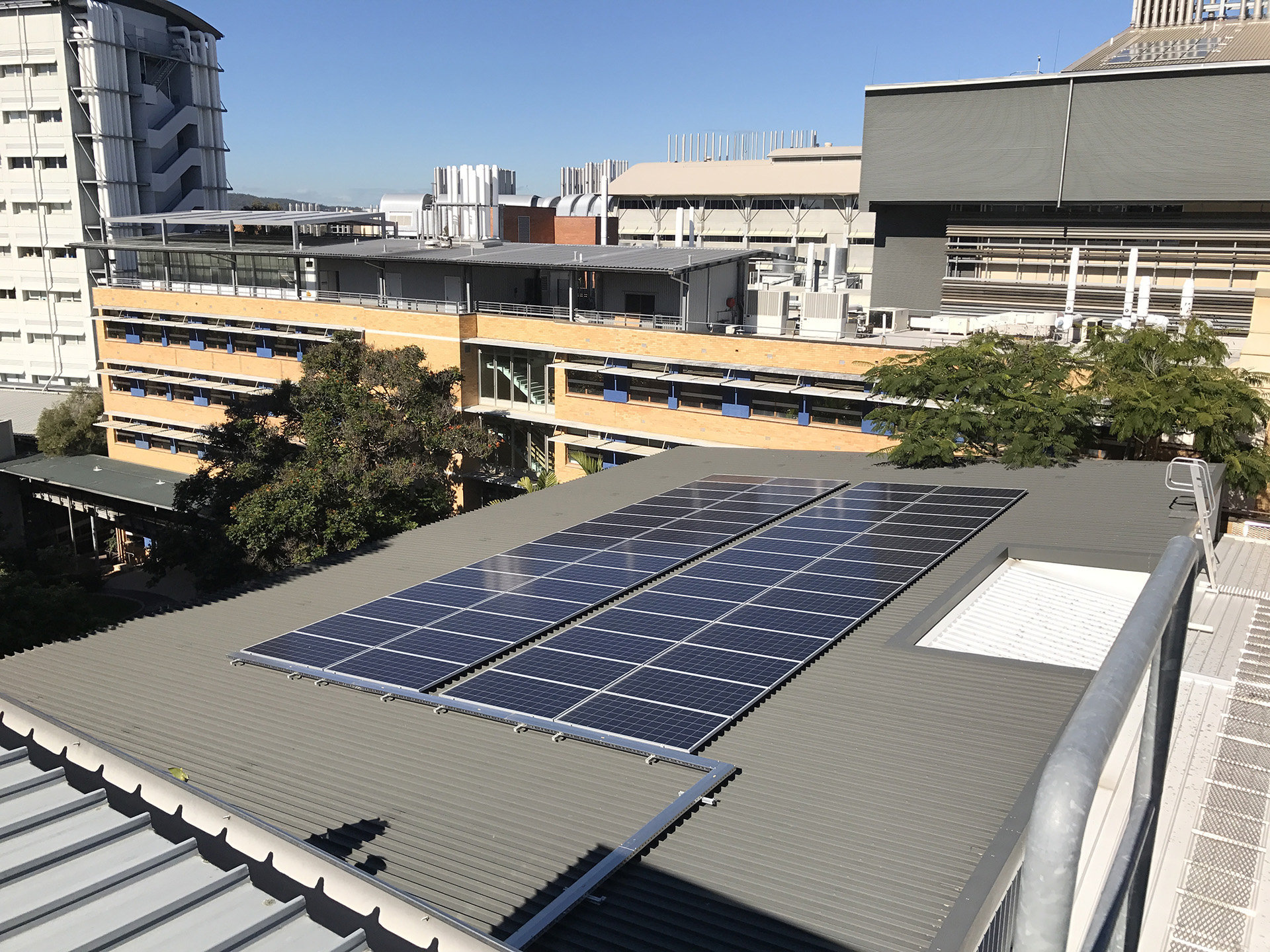 | | |
| --- | --- |
| Site name | UQ St. Lucia Campus |
| Building / location | John Hines Building (No. 62) and Physiology Lecture Theatre Building (No. 63) |
| Suburb / city | St. Lucia, Brisbane QLD, 4067 |
| Nominal DC output | 116.5 kWp |
| Module area | 698.5 m2 |
| Start-up date | 30/11/2016 |
| Visible on Live Data display | Yes |
| Date connected to display | 30/11/2016 |
| Site longitude | 153° 0'43.72" E |
| Site latitude | 27° 29'55.55" S |
| Height above sea level | 29m + Building Height |
| Time zone | AEST |
| Type of installation | Roof-top (elevated) |
| Tracking system | No tracking system |
| Tilt | 3° |
| Orientation | Azimuth = 160°, 70°, -110° |
| Module make & model | Canadian Solar modules (CS6X-320W) |
| Module technology | Polycrystalline Silicon |
| Module size | 1954 x 982 x 40mm |
| Number of modules | 364 |
| Inverter make & model | Solar Edge SE-SE27.6K-ER-01 |
| Number of inverters | 4 |