The Prentice Building accommodates the university's Information Technology Service and Property and Facilities Division and is the site of the main data centre on the St Lucia Campus.
The building has a long association with engineering and information technology and this continues with the installation of an experimental 13.4 kWp roof-top photovoltaics.
In November 2011, 56 Trina Solar modules were installed on the Prentice Building to create a four string, 13.4 kWp array.
Each string has the same tilt and orientation. Two of the strings have panels with a special anti-reflective coating (ARC).
Cable runs from the strings to the inverters are all the same length and other measures have been taken to ensure the strings are identical except for the ARC feature.
As well as generating useful renewable energy, the installation is designed to test the effectiveness of the ARC technology under field conditions.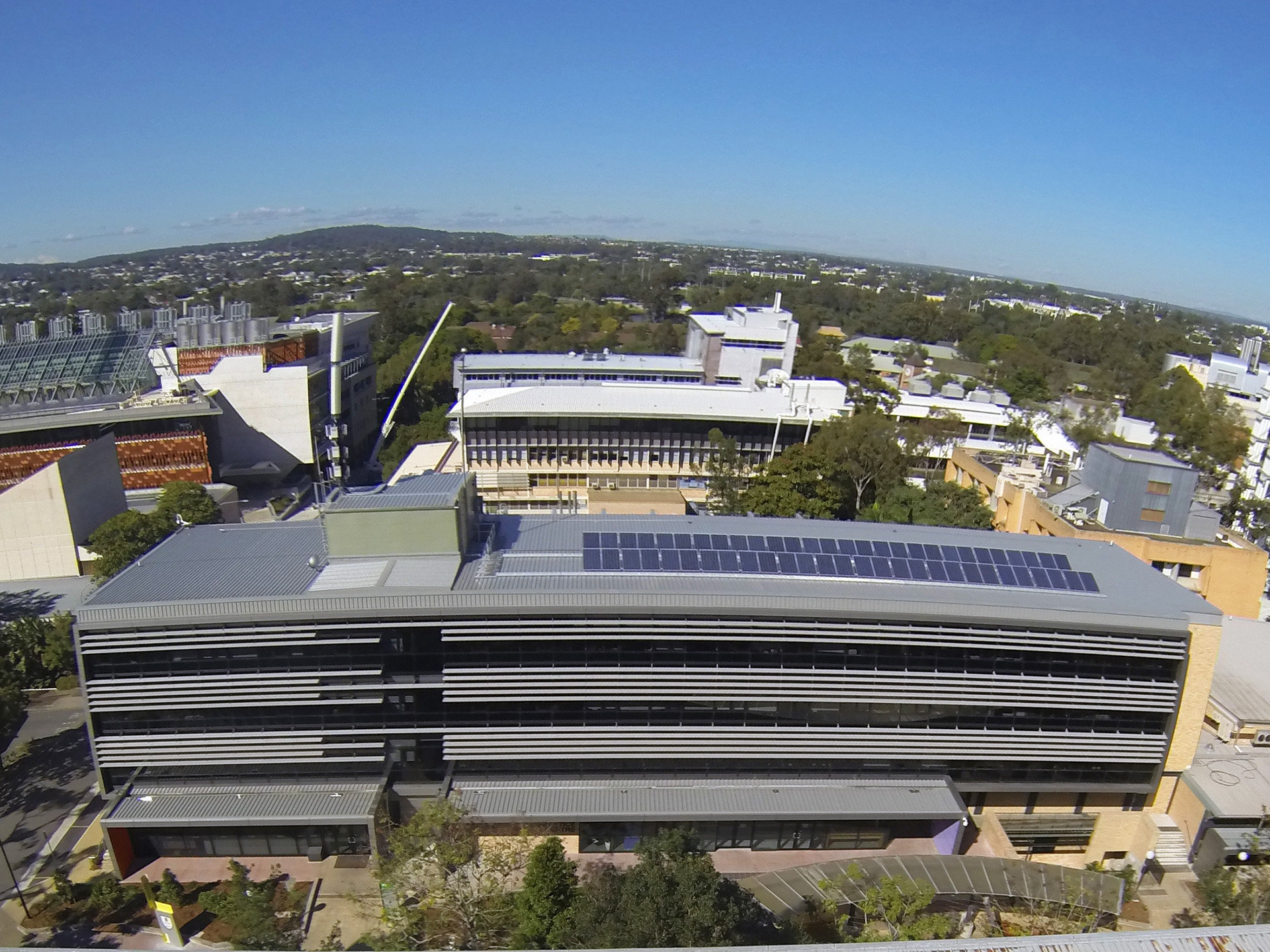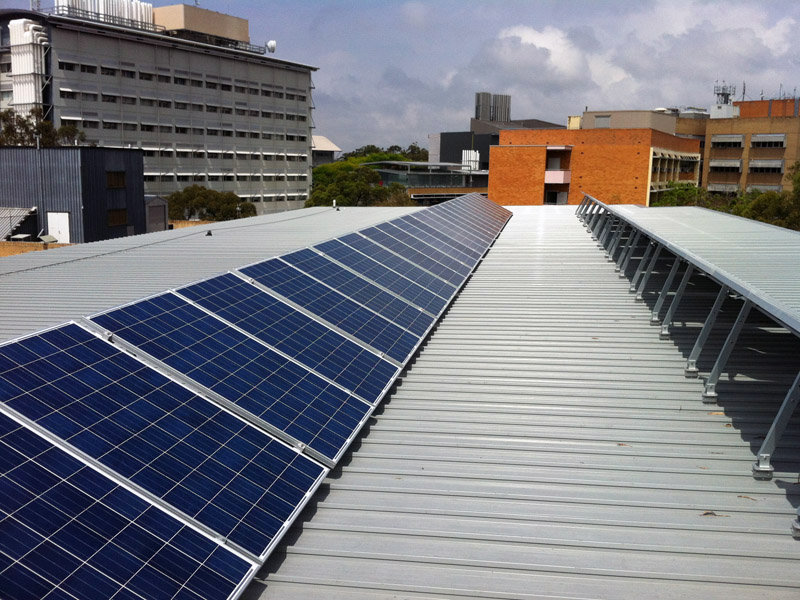 | | |
| --- | --- |
| Site name | UQ St. Lucia Campus |
| Building / location | Prentice Building # 42 |
| Suburb / city | St. Lucia, Brisbane QLD, 4067 |
| Nominal DC output | 13.5 kWp |
| Module area | 78.6 m2 |
| Start-up date | 12/12/2011 |
| Visible on Live Data display | Yes |
| Date connected to display | 24/04/2013 |
| Site longitude | 153°00'50" E |
| Site latitude | 27°29'56" S |
| Height above sea level | 38 m |
| Time zone | AEST |
| Type of installation | Roof-top installation (elevated) |
| Tracking system | No tracking system |
| Tilt | 27° (adjustable to 15° for research) |
| Orientation | 345° |
| Module make & model | Trina Solar TSM-240DC05 & Trina Solar ARC |
| Module technology | Mono-crystalline Silicon (Anti-Reflective Coating on 50%) |
| Module size | 1650 x 992 mm |
| Number of modules | 56 |
| Inverter make & model | Aurora Power-One PVI-12.5-OUTD/-S |
| Number of inverters | 1 |