This is the second of two nearly identical buildings. Almost 339 kWP of PV has been installed on its undulating roof. Some panels have been laid flat on the roof but most have been tilted to accommodate changes in the roof line.
Ordinarily all of the power generated from Car Park 2 would be exported to a nearby substation.
The installation has, however, been linked to a very large flow battery and work is underway to see how battery storage and PV generation can be integrated so that the PV can in effect provide light and power after dark.
Provision has also been made for future electric vehicle charging using PV power.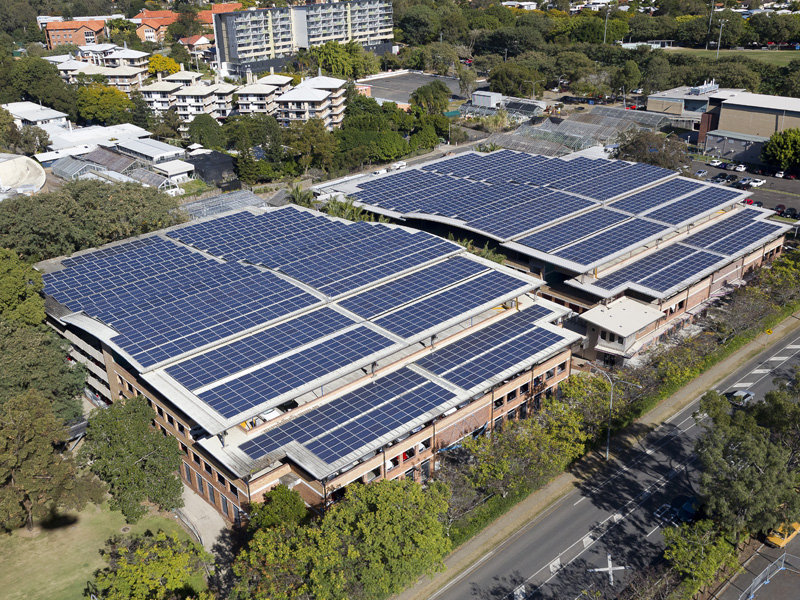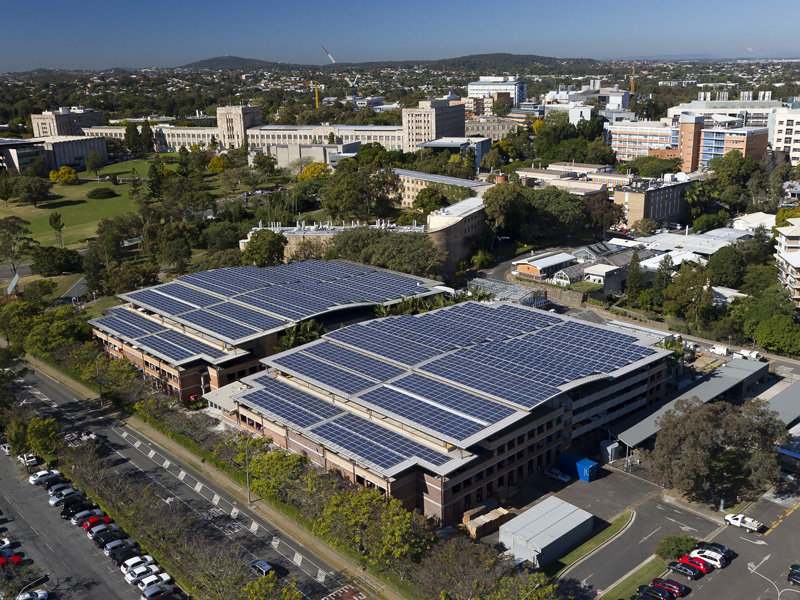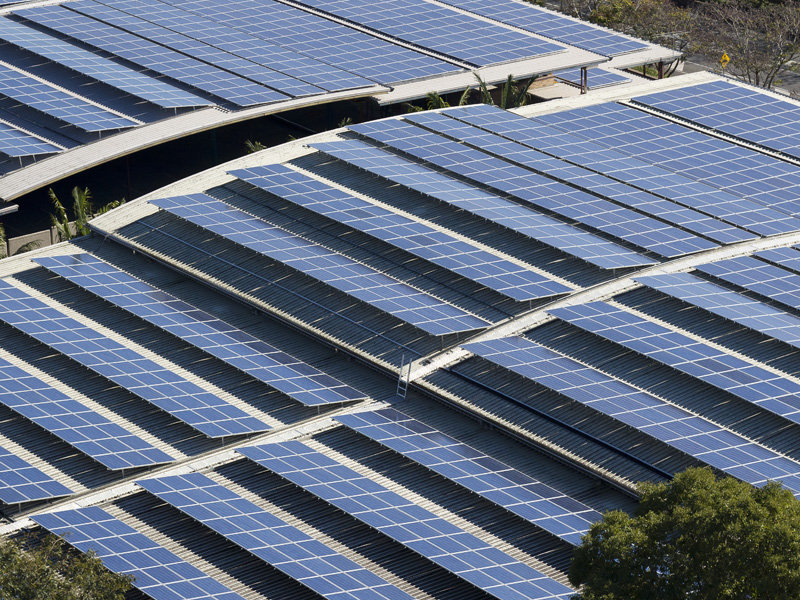 | | |
| --- | --- |
| Site name | UQ St. Lucia Campus |
| Building / location | Multi-Level Carpark - Bld. # 98B |
| Suburb / city | St. Lucia, Brisbane QLD, 4067 |
| Nominal DC output | 338.9 kWp |
| Module area | 2305 m2 |
| Start-up date | 1/06/2011 |
| Visible on Live Data display | Yes |
| Date connected to display | 10/06/2011 |
| Site longitude | 153°00'35" E |
| Site latitude | 27°29'42" S |
| Height above sea level | 23 m |
| Time zone | AEST |
| Type of installation | Rooftop installation (elevated) |
| Tracking system | No tracking system |
| Tilt | 2° - 6° |
| Orientation | 20° |
| Module make & model | Trina TSM 240-PC05 |
| Module technology | Polycrystalline silicon |
| Module size | 1650 x 992mm |
| Number of modules | 1412 |
| Inverter make & model | Aurora Power-One PVI-12.5-OUTD/-S & Aurora Power-One PVI-5000-OUTD |
| Number of inverters | 26 (24 x 12.5 & 2 x 5000) |