Advanced Engineering Building
The Advanced Engineering Building (AEB) achieves a high standard in ecological sustainability.
The energy efficient mixed-mode air conditioning system allows natural ventilation during cooler periods supplemented with tempered air, precooled via a basement masonry labyrinth, during warmer periods.
In addition, a 95.75 kWp photovoltaic array and a solar hot water system reduce this building's reliance on fossil-fuels. 
The AEB's 95.75 kWp solar photovoltaic system is comprised of 383 modules mounted on tilted frames facing north-west to optimise energy production, and it has been configured into 10 arrays distributed accross the rooftop of levels 7 and 8. 
In tune with the AEB's Living Laboratory concept, this system's high visibility and easy access make it a valuable tool for teaching and an ideal site for interactive learning and experimentation.
More information on this building's features and Green Star ratings is available at the AEB's website.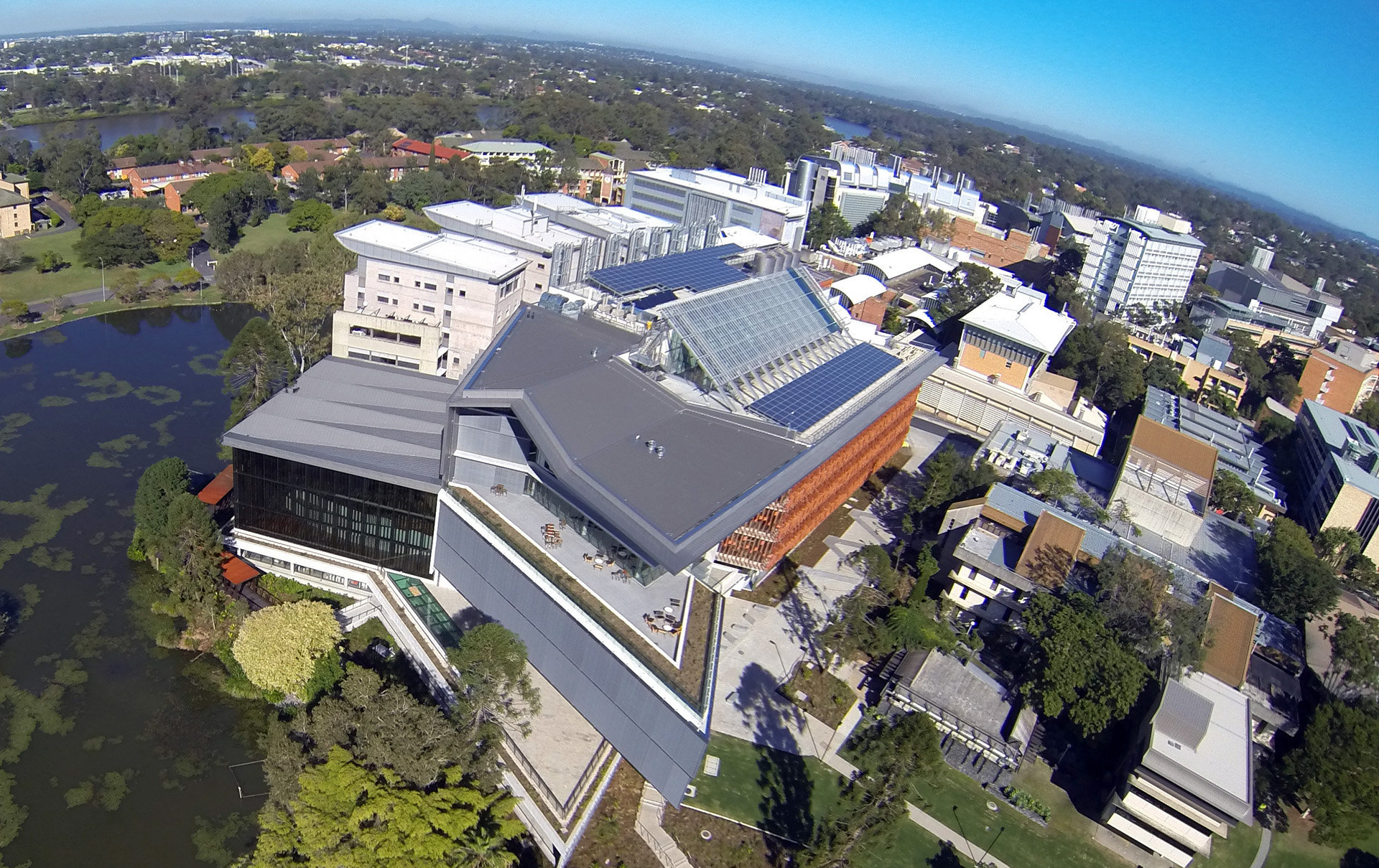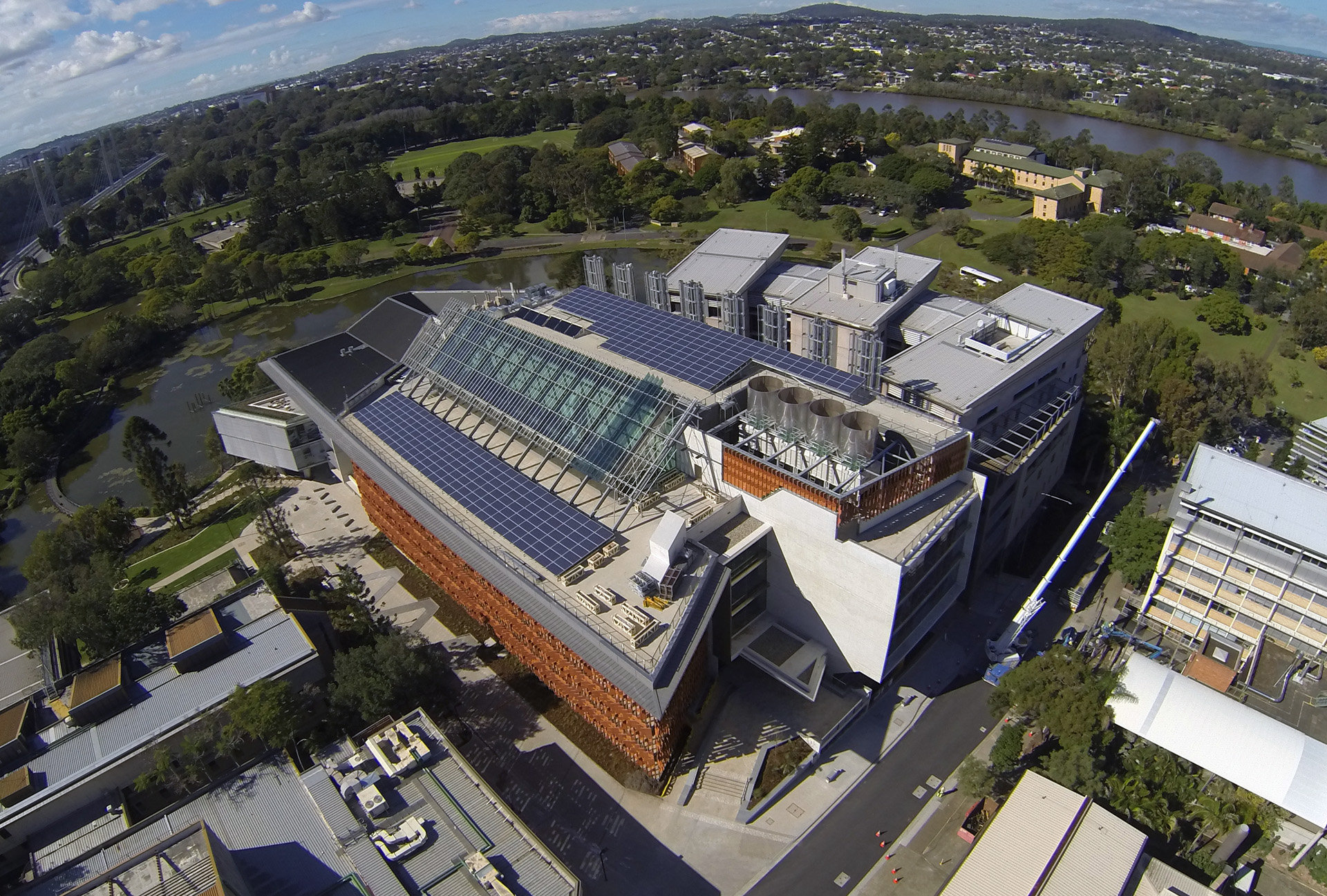 | | |
| --- | --- |
| Site name | UQ St. Lucia Campus |
| Building / location | Advanced Engineering Building (AEB) |
| Suburb / city | St. Lucia, Brisbane QLD, 4067 |
| Nominal DC output | 95.75 kWp |
| Module area | 640 m2 |
| Start-up date | 24/07/2013 |
| Visible on Live Data display | Yes |
| Date connected to display | 24/07/2013 |
| Site longitude | 153°00'53"E |
| Site latitude | 27°29'58"S |
| Height above sea level | 18 + Building Height |
| Time zone | AEST |
| Type of installation | Roof-top (elevated) |
| Tracking system | No tracking system |
| Tilt | 5° - 10° |
| Orientation | 340° |
| Module make & model | Q Cells (Q.Pro – G2 250) |
| Module technology | Polycrystalline Silicon |
| Module size | 1670 x 1000 mm |
| Number of modules | 383 |
| Inverter make & model | Aurora Power One PVI- 10.0-OUTD |
| Number of inverters | 10 |