The Pedestrian Link Bridge demonstrates how walkways and pedestrian infrastructure can play an important role in UQ's shift to more sustainable energy.
The bridge provides a covered walkway for pedestrians moving from UQ Lakes to the university's campus centre.
Moreover it ensures improved access for users with limited mobility and facilitates sustainable commuting for more that 20,000 people every day.
With a 15.25 kW PV system on the rooftop it's also contributing to the university's move to renewable energy sources.
The bridge's solar PV system has an estimated annual production of up to 22,000 kWh and generates electricity for lighting, lifts and neighbouring buildings.
The system's flat mount installation utilises the natural slope of the roof structure for improved water drainage and reduced aesthetic pollution.
Video of the Pedestrian Link Bridge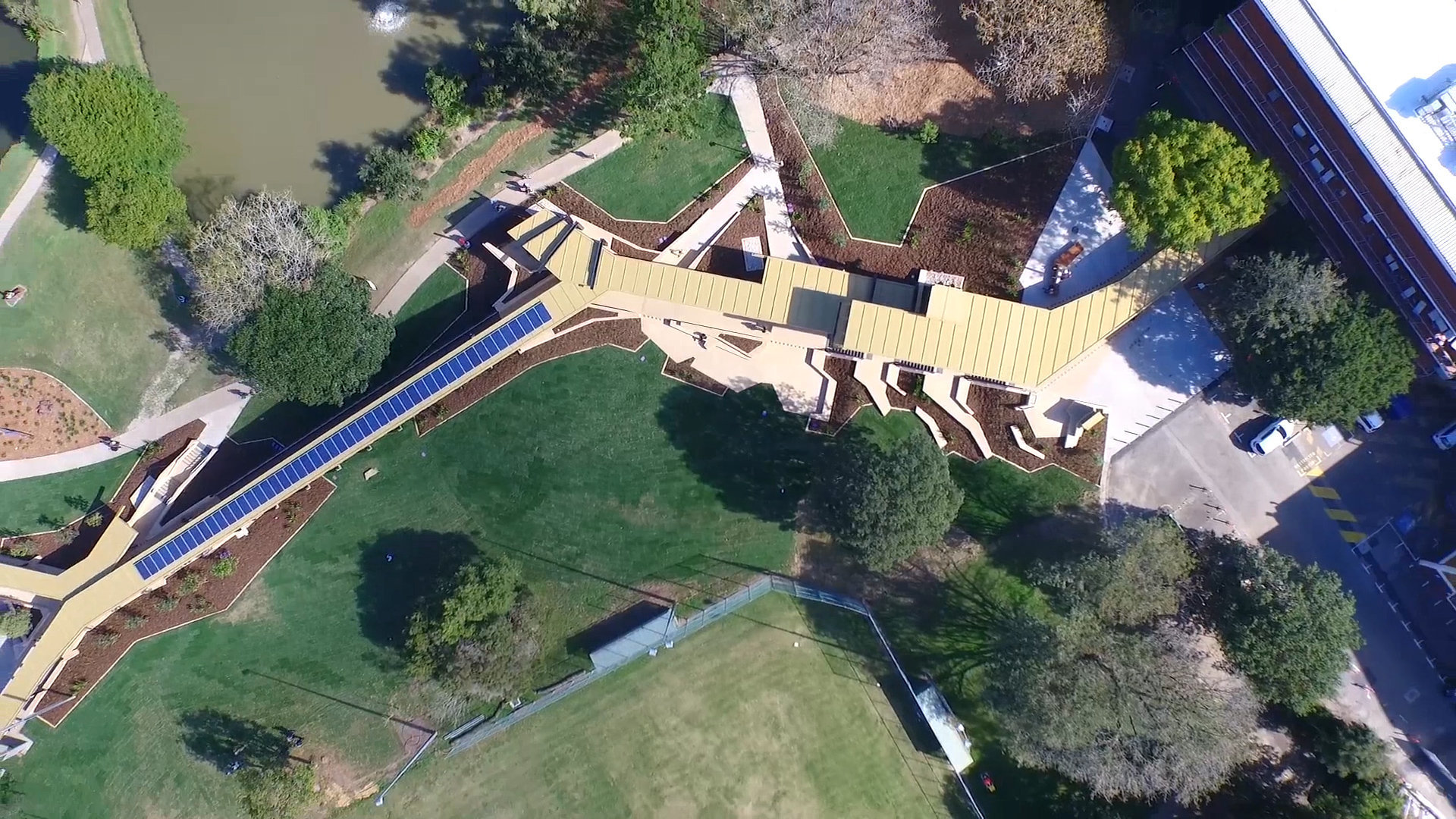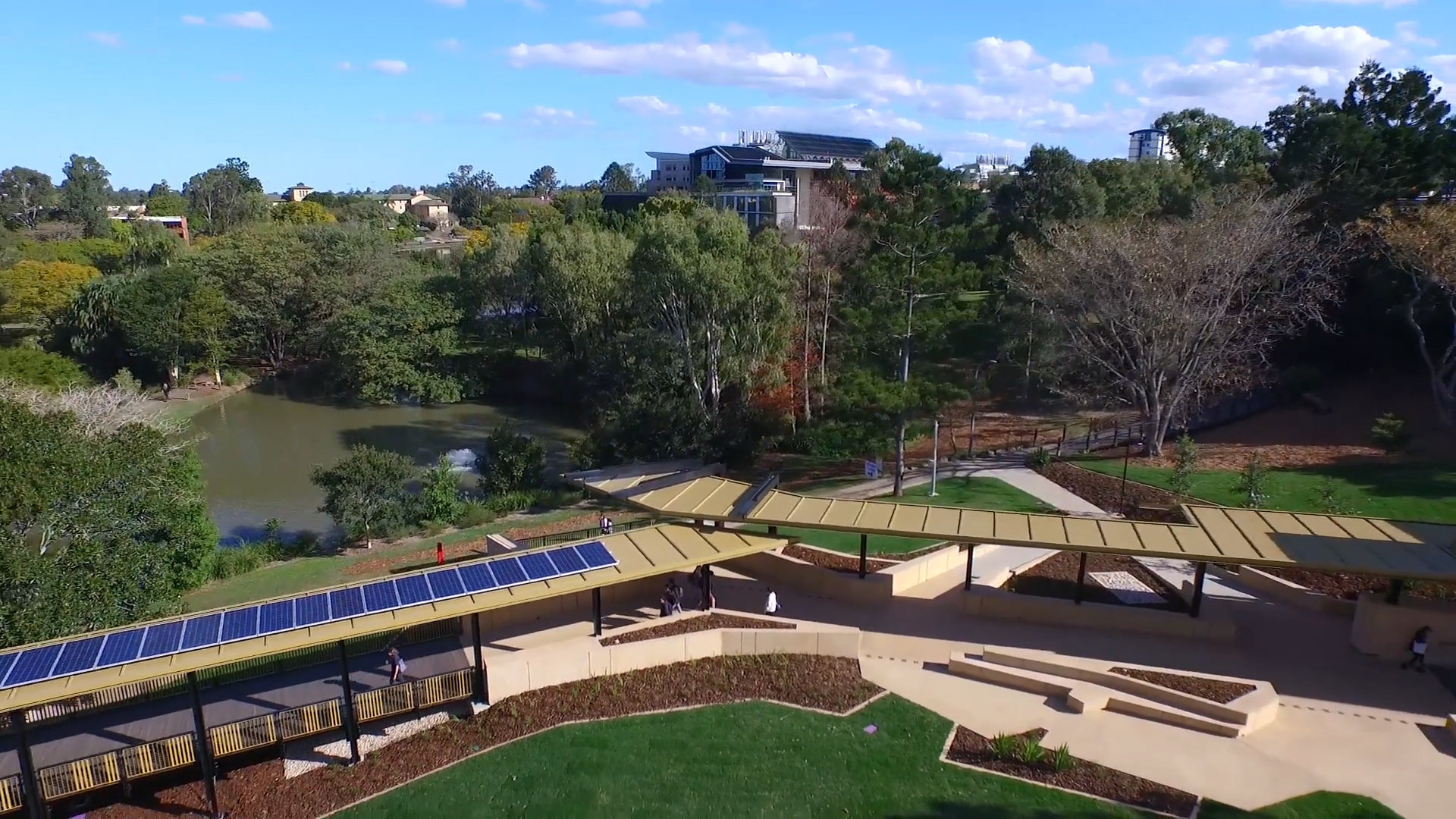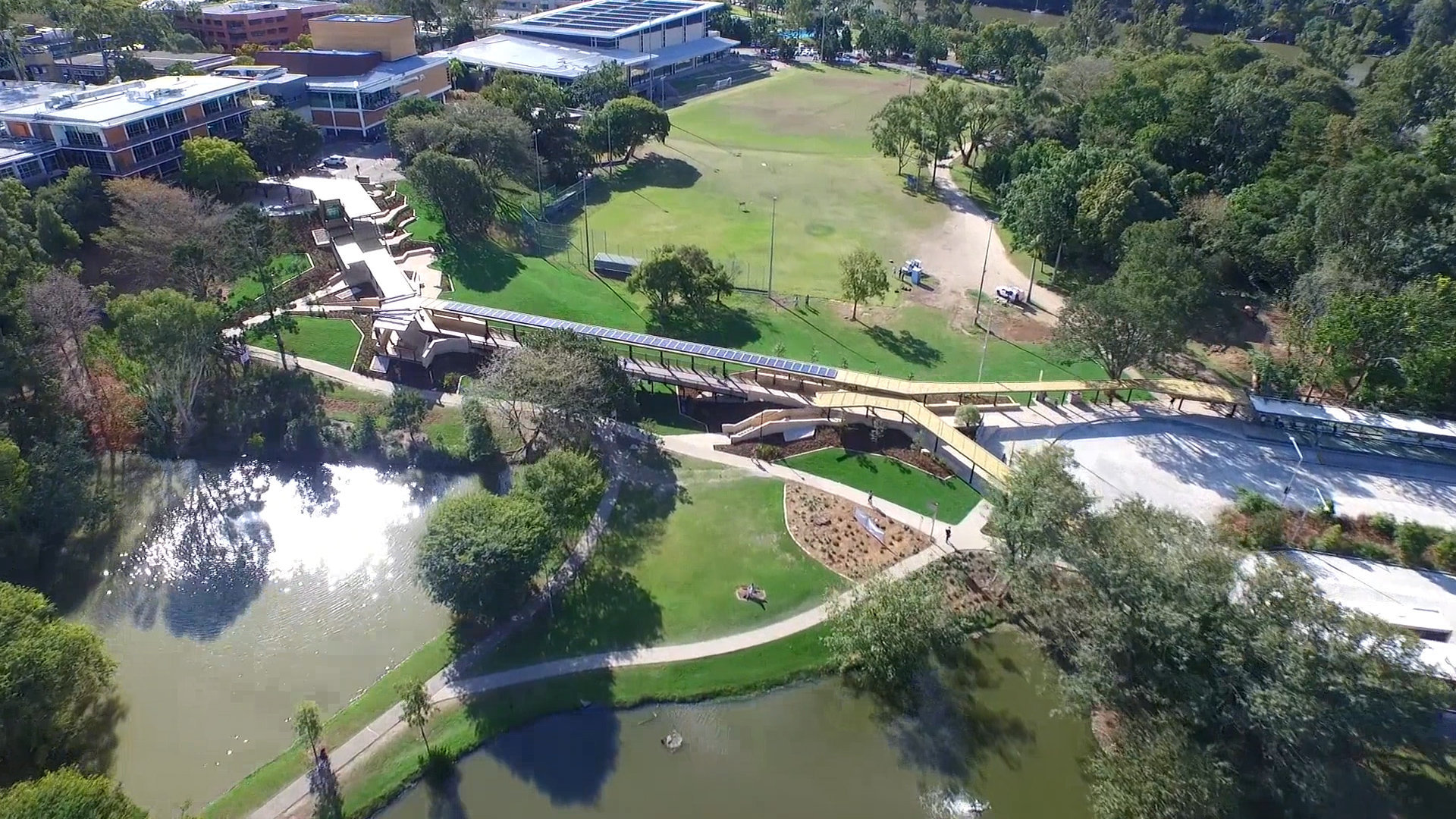 | | |
| --- | --- |
| Site name | UQ St. Lucia Campus |
| Building / location | Pedestrian Link Bridge |
| Suburb / city | St. Lucia, Brisbane QLD, 4067 |
| Nominal DC output | 15.25 kWp |
| Module area | 97 m2 |
| Start-up date | 01/07/2015 |
| Visible on Live Data display | Yes |
| Date connected to display | 01/07/2015 |
| Site longitude | 153°00'53"E |
| Site latitude | 27°29'58"S |
| Height above sea level | 12m (average) |
| Time zone | AEST |
| Type of installation | Roof-top (elevated) |
| Tracking system | No tracking system |
| Tilt | 6° |
| Orientation | 94° |
| Module make & model | Tier 1 Solar CSUN305-72P-A 305W |
| Module technology | Polycrystalline Silicon |
| Module size | 1956 x 990 mm |
| Number of modules | 50 |
| Inverter make & model | 50 x Enphase 250W micro inverters |
| Number of inverters | 50 |