Queensland Bioscience Precinct
The Queensland Bioscience Precinct (QBP) is a collaborative research facility dedicated to human, animal and plant biotechnological research.
With a footprint of 35,000 square meters, the QPB comprises four large buildings, multiple research laboratories as well as conference venues and plant-growth facilities.
The QBP's 34.66 kWp solar photovoltaic system was designed to follow the special architectural lines of the John Hay building.
The dark-coloured frame of each module helps it to seamlessly blend with the existing metal roof.
The system is comprised of 106 modules facing east that are configured into 2 arrays.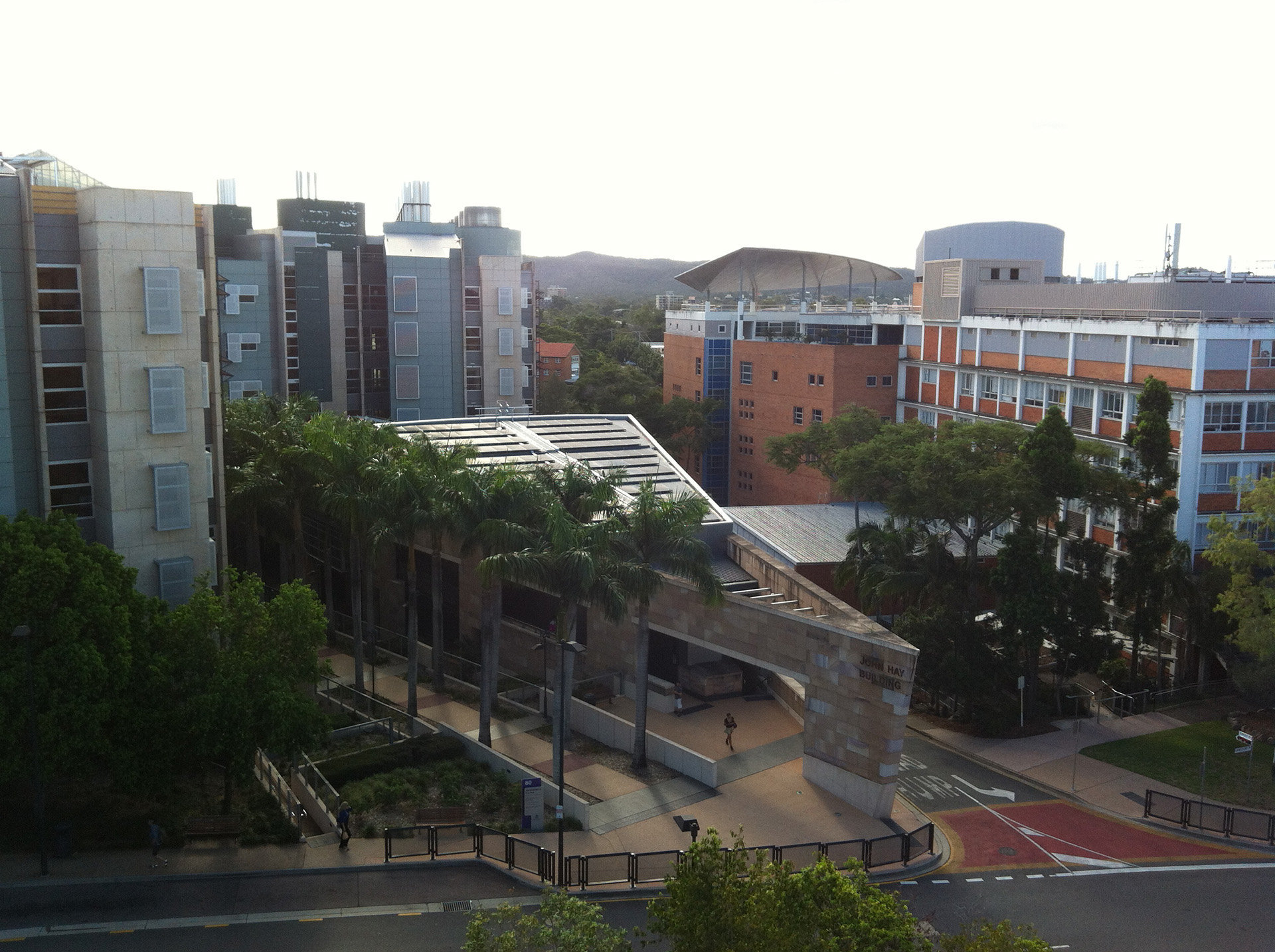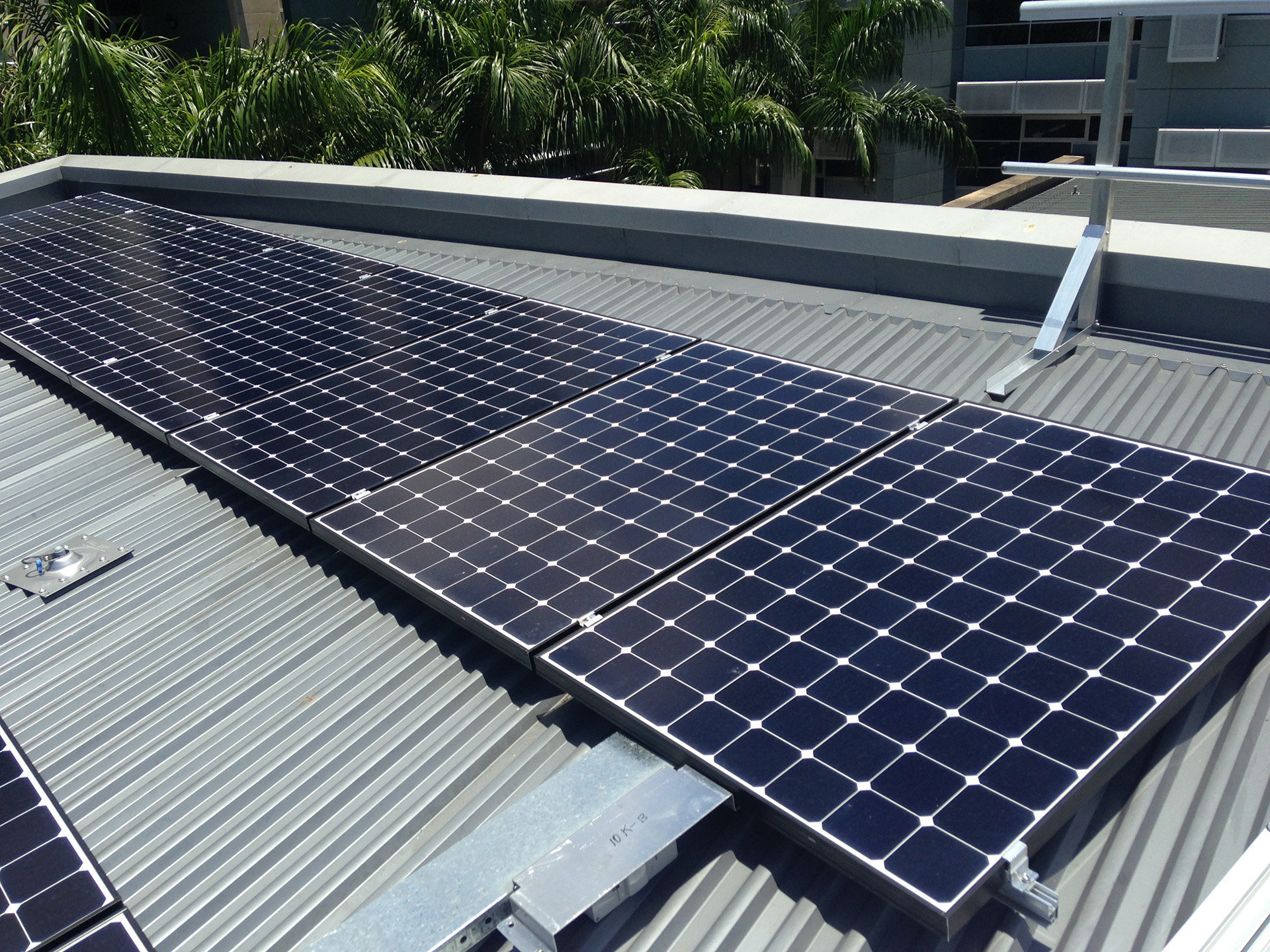 | | |
| --- | --- |
| Site name | UQ St. Lucia Campus |
| Building / location | Queensland Bioscience Precinct (QBP) |
| Suburb / city | St. Lucia, Brisbane QLD, 4067 |
| Nominal DC output | 34.66 kWp |
| Module area | 173 m2 |
| Start-up date | TBA |
| Visible on Live Data display | TBA |
| Date connected to display | TBA |
| Site longitude | 153°00'38" E |
| Site latitude | 27°29'52.5" S |
| Height above sea level | 22 + Building Height |
| Time zone | AEST |
| Type of installation | Roof-top (elevated) |
| Tracking system | No tracking system |
| Tilt | 7° |
| Orientation | 90° |
| Module make & model | Sun Power Modules (Sun Power E20/327) |
| Module technology | Monocrystalline Silicon |
| Module size | 1559 x 1046 mm |
| Number of modules | 106 |
| Inverter make & model | Aurora Power-One PVI-10.0-TL-OUTD, Aurora Power –One Trio-27.6-TL-OUTD (1 x 10, 1 x 27.6) |
| Number of inverters | 2 |