The 433kWp PV installation at the UQ Centre is the largest on campus.
The centre's extensive, gently sloping roof area, which is free of obstructions, as well as the location and orientation of the building, make it an ideal site for a large PV installation.
On some days, the peak output of the rooftop PV system exceeds the electricity demand of the UQ Centre. In this case, power is exported from the building and distributed to other nearby buildings using the university's low voltage electricity network (all the PV power generated at St Lucia is used on-campus to displace grid electricity).
The UQ Centre's large lecture and auditorium spaces make it the premier venue for graduations, ceremonies, exhibitions, conferences, banquets, lectures, and cultural and sporting events.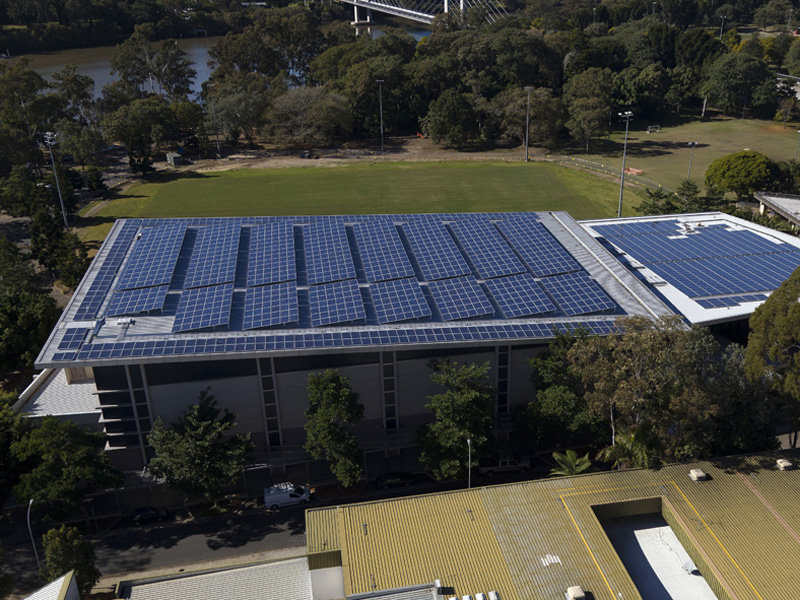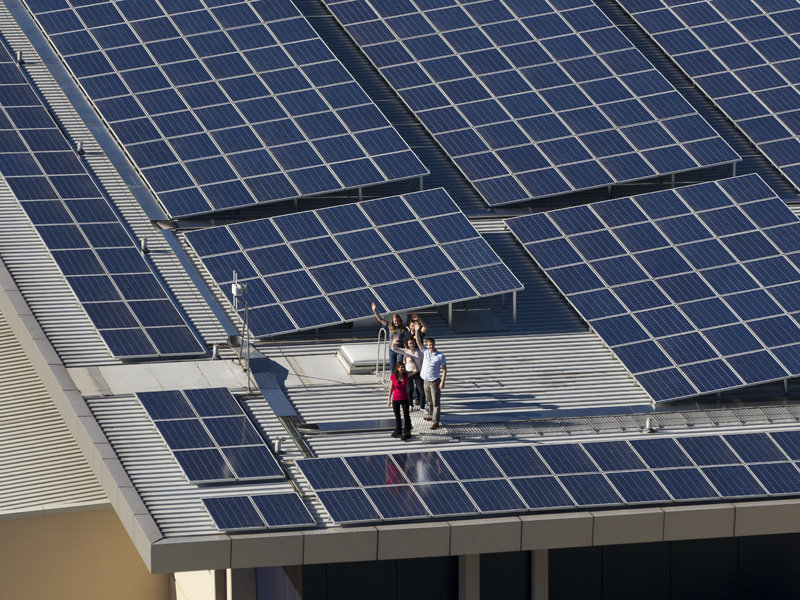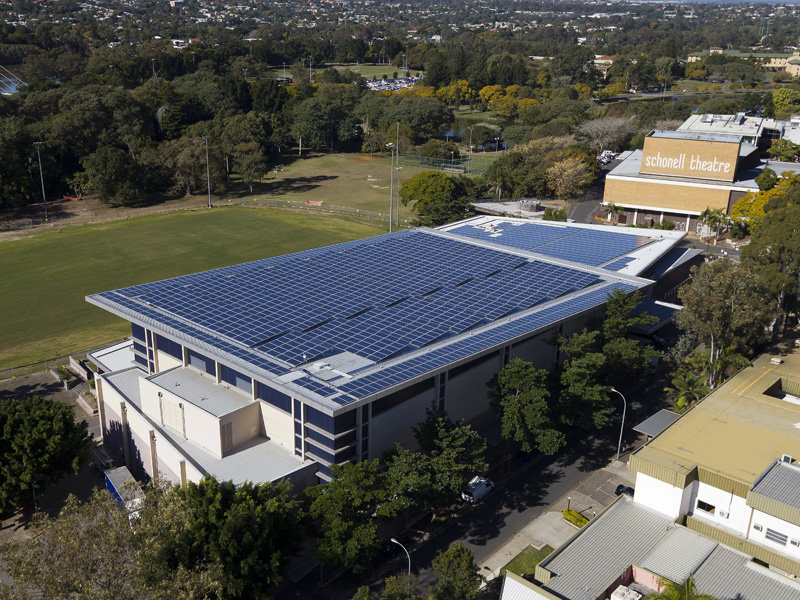 Site name
UQ St. Lucia Campus
Building / location
UQ Centre - Bld. 27A
Suburb / city
St. Lucia, Brisbane QLD, 4067
Nominal DC output
433.44 kWp
Module area
2956 m2
Start-up date
1/06/2011
Visible on Live Data display
Yes
Date connected to display
10/06/2011
Site longitude
153°00'54.8" E
Site latitude
27°29'45" S
Height above sea level
28 m
Time zone
AEST
Type of installation
Rooftop installation (elevated)
Tracking system
No tracking system
Orientation & tilt
110° & 3° (Lower/South Roof)
20° & -3° (Perimeter)
20° & 6° (Core)
Module make & model
Trina TSM 240-PC05
Module technology
Polycrystalline silicon
Module size
1650 x 992mm
Number of modules
1806
Inverter make & model
Aurora Power-One PVI-12.5-OUTD/-S & Aurora Power-One PVI-5000-OUTD
Number of inverters
32 (31 x 12.5 and 1 x 5000)