The Colin Clark building has been fitted with a 51.5 kWp solar PV system.
With this installation, all suitable building rooftops within the commerce precinct of the St Lucia campus now host a photovoltaic generation array.
The 51.5 kWp system of the GP North Building consists of 198 PV modules occupying a roof area of 324 m2.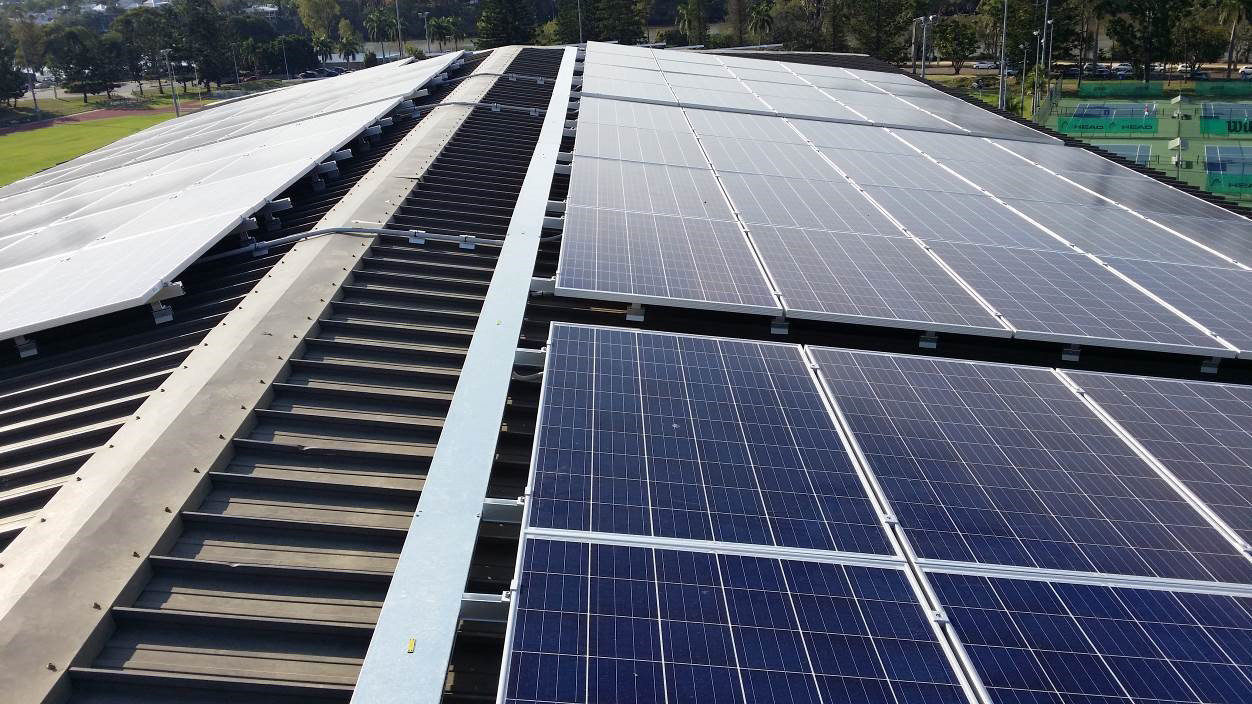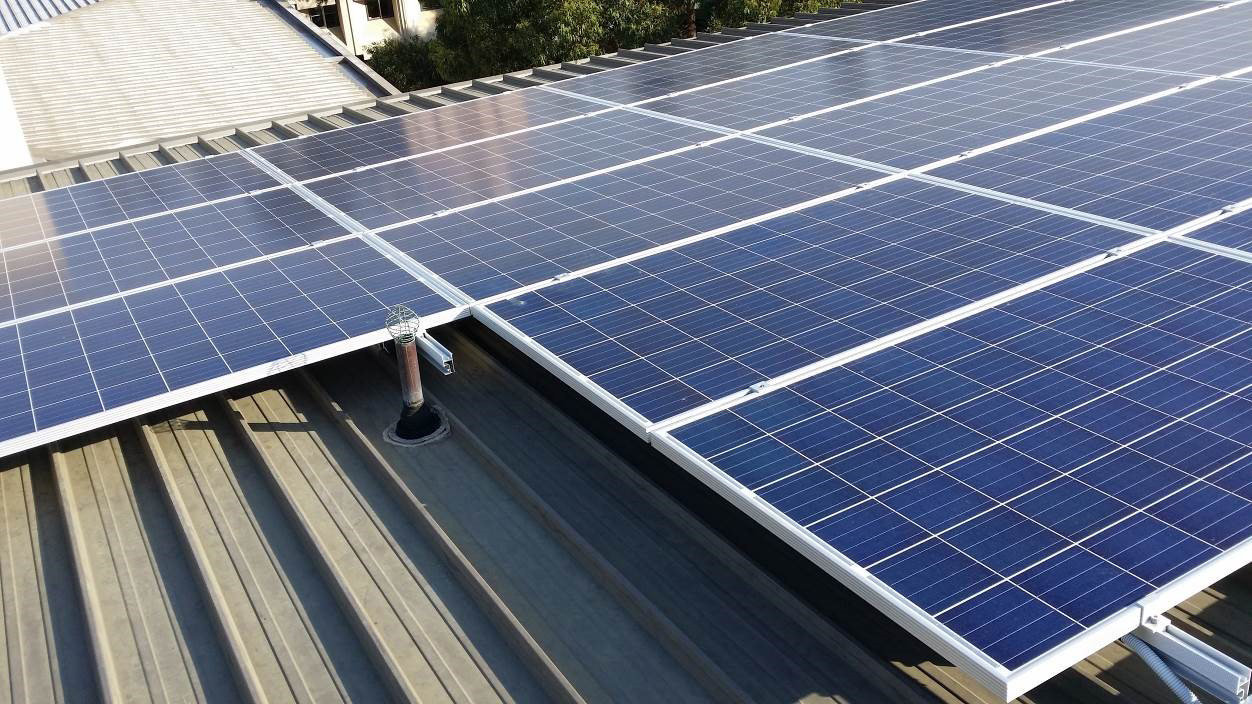 | | |
| --- | --- |
| Site name | UQ St. Lucia Campus |
| Building / location | Colin Clark |
| Suburb / city | St. Lucia, Brisbane QLD, 4067 |
| Nominal DC output | 51.5 kWp |
| Module area | 324 m2 |
| Start-up date | 3/03/2016 |
| Visible on Live Data display | Yes |
| Date connected to display | 3/03/2016 |
| Site longitude | 153°0'51.43" E |
| Site latitude | 27°29'41.22" S |
| Height above sea level | 13 + Building Height |
| Time zone | AEST |
| Type of installation | Roof-top (elevated) |
| Tracking system | No tracking system |
| Tilt | 5° |
| Orientation | Azimuth = 10°, -170°, -80°, 100° |
| Module make & model | Trina TSM-260PD05 |
| Module technology | Polycrystalline Silicon |
| Module size | 1650 x 992 x 35mm |
| Number of modules | 198 |
| Inverter make & model | Sunny Tripower 25000TL-30 & Sunny Tripower 5000TL-20 |
| Number of inverters | 3 (2x25, 1x5) |