Global Change Institute Building
The Global Change Institute (GCI) living building is UQ's flagship sustainability project, providing a focal point for the university's initiative in sustainable education and research.
The GCI building has been designed to have zero net energy, water and carbon impacts. Its roof-mounted 138 kWp photovoltaic system generates nearly all the power the building requires for day-to-day operations.
The GCI holds the fourth largest PV installation on the St Lucia campus. Configured into nine different arrays with varied panel tilts (5° – 15°) and orientations (10° – 280°), the system is capable of generating more than 200,000 kWh per annum.
The system's 575 solar modules extend to adjacent buildings, covering more than 940 m2 of roof area.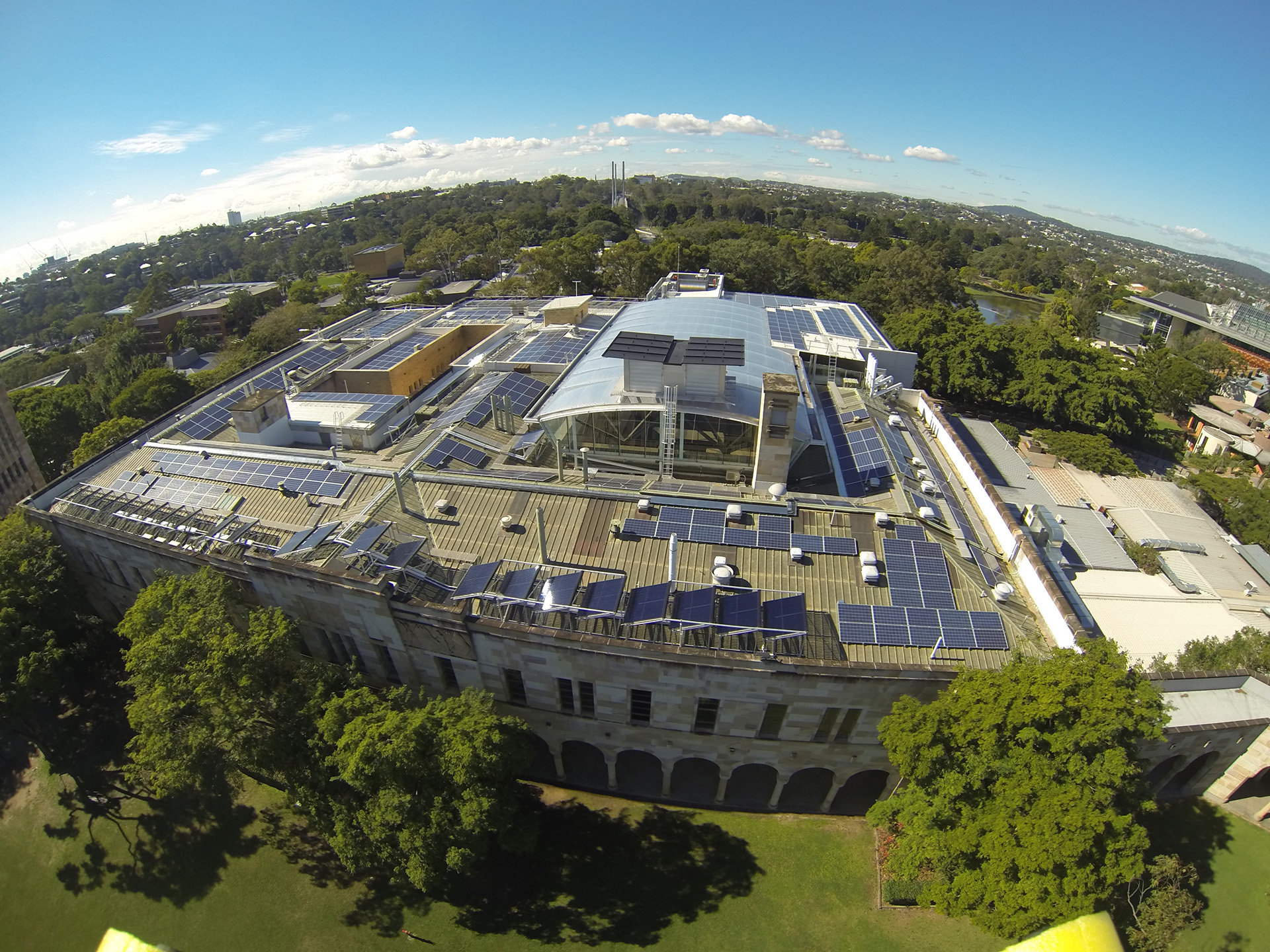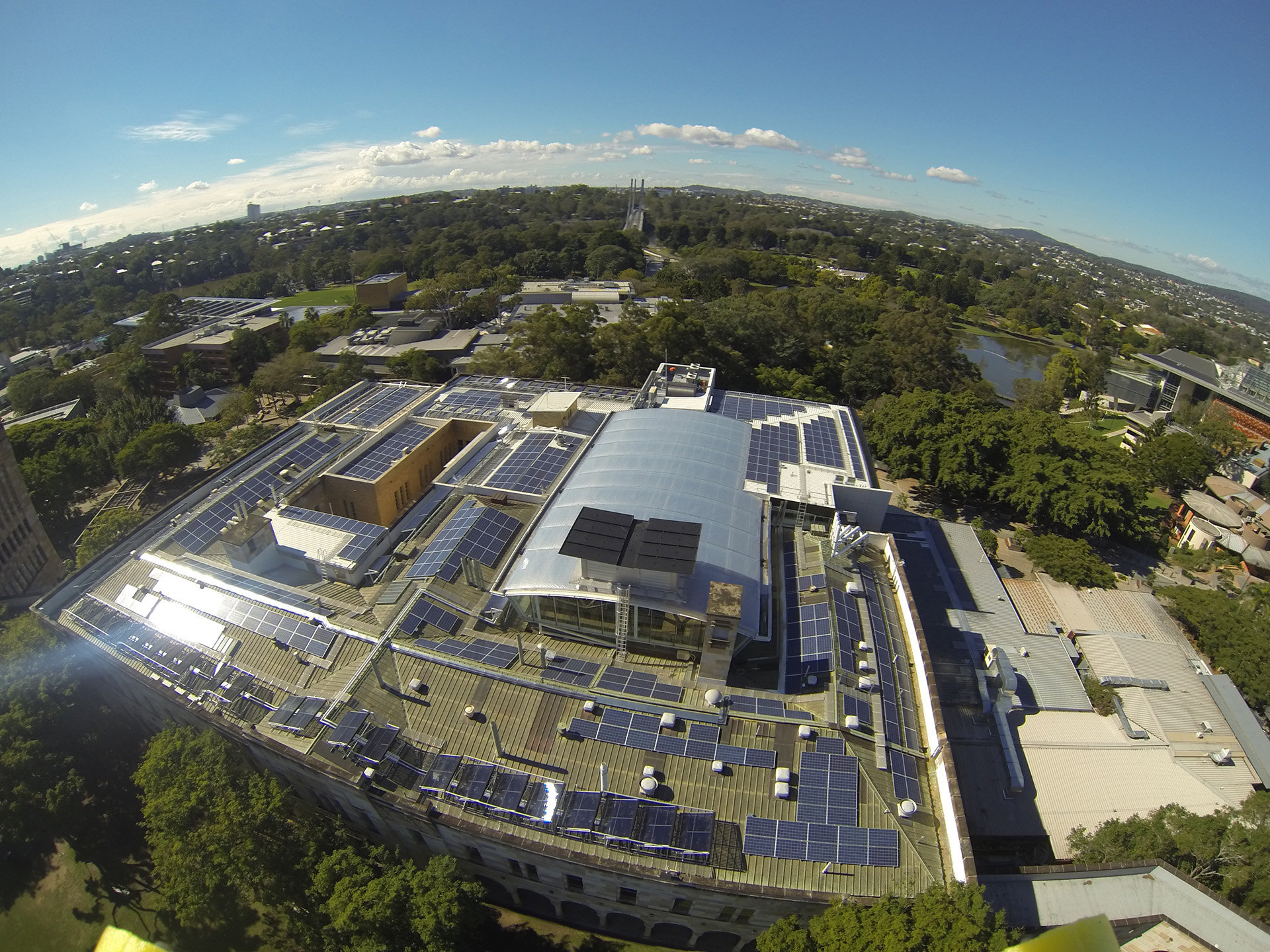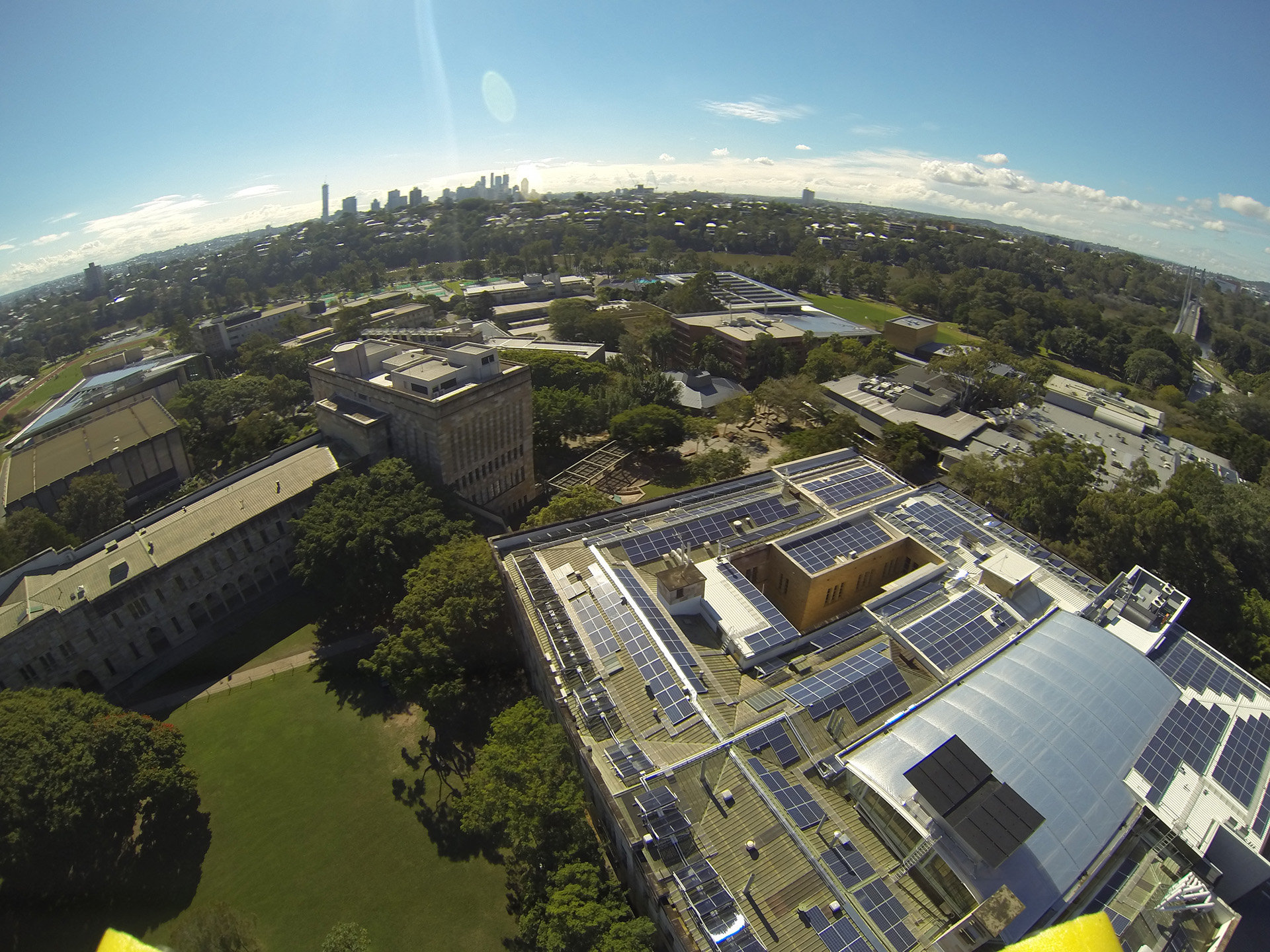 | | |
| --- | --- |
| Site name | UQ St. Lucia Campus |
| Building / location | Global Change Institute (GCI) Building |
| Suburb / city | St. Lucia, Brisbane QLD, 4067 |
| Nominal DC output | 138 kWp |
| Module area | 941.2 m2 |
| Start-up date | 23/08/2013 |
| Visible on Live Data display | Yes |
| Date connected to display | 23/08/2013 |
| Site longitude | 153°00'52"E |
| Site latitude | 27°29'51"S |
| Height above sea level | 27 + Building Height |
| Time zone | AEST |
| Type of installation | Roof-top (elevated) |
| Tracking system | No tracking system |
| Tilt | 5° - 15° |
| Orientation | 10° - 280° |
| Module make & model | Trina Solar (Trina TSM 240 - PC/PA05) |
| Module technology | Polycrystalline Silicon |
| Module size | 1650 x 992 mm |
| Number of modules | 575 |
| Inverter make & model | Aurora Power-One PVI-12.5-OUTD, Aurora Power-One PVI-10.0-OUTD, Aurora Trio 27.6-OUTD, and Aurora Trio 20.0-OUTD |
| Number of inverters | 9 |