The fixed-tilt arrays make up the majority of PV panels in the Gatton Solar Research Facility.
It comprises of three identical 630 kW systems: the west array, the centre array and the east array.
While the fixed-tilt array is the largest of the three PV technologies, it falls behind both the dual axis and single-axis arrays for energy/installed capacity as shown in the figure below.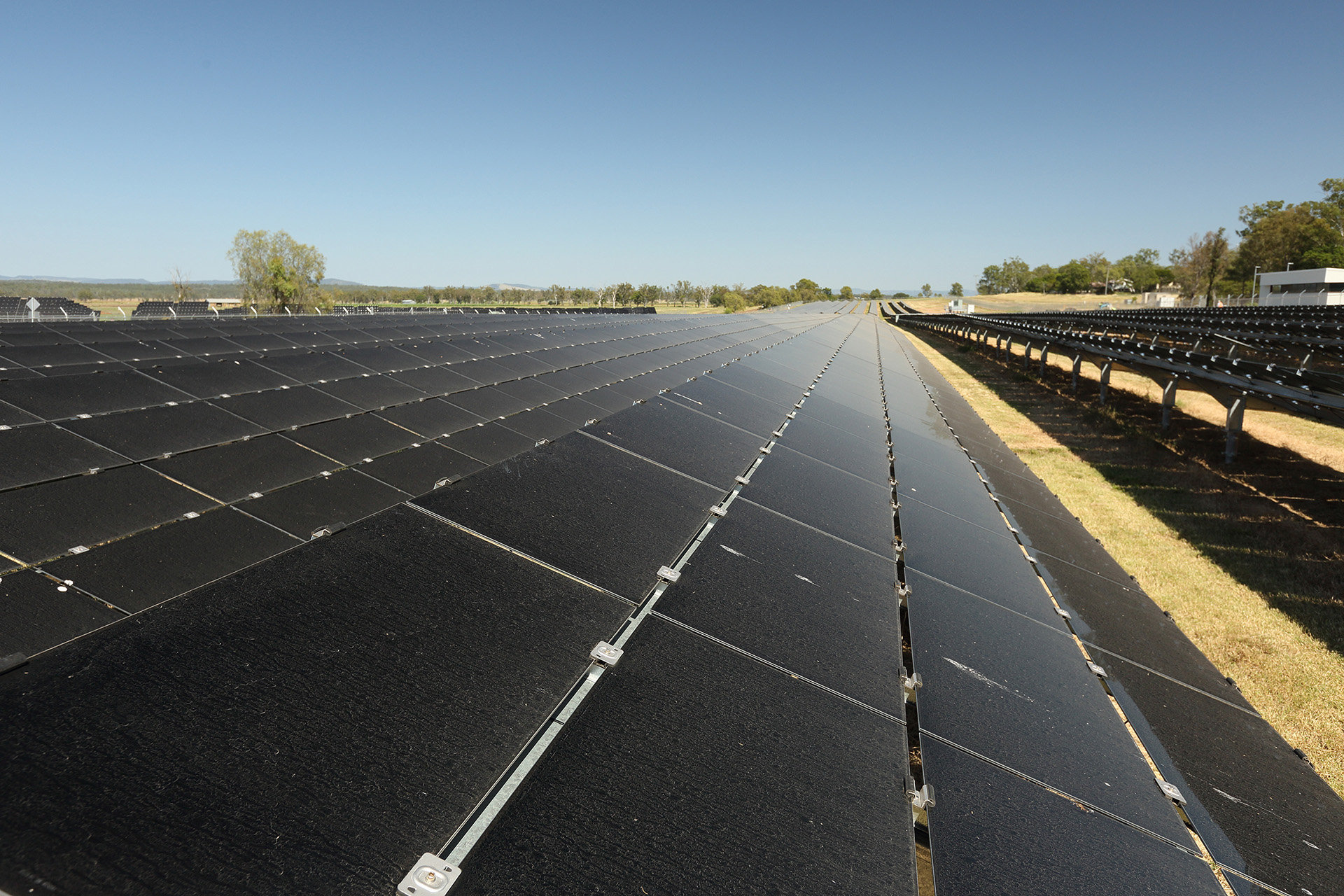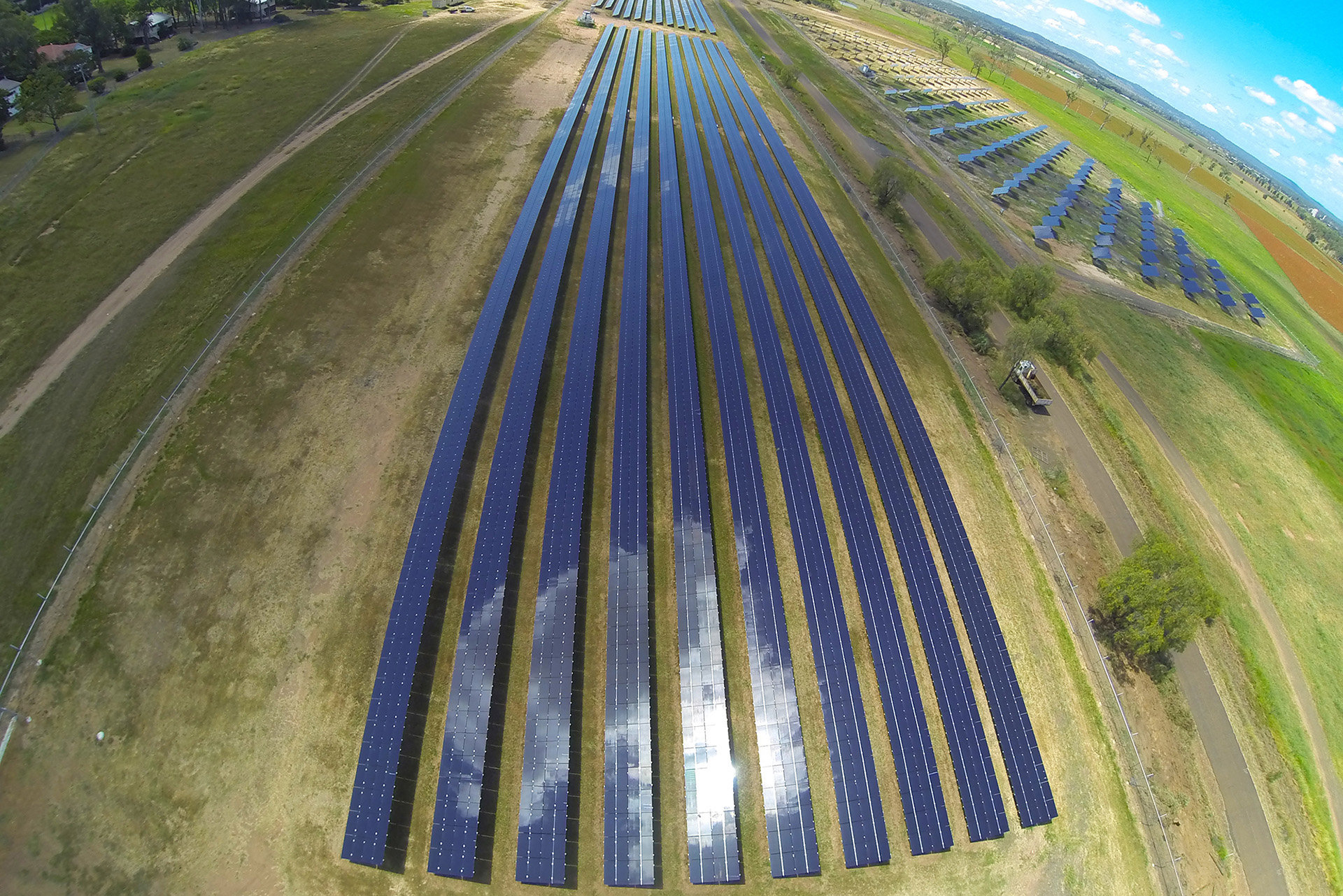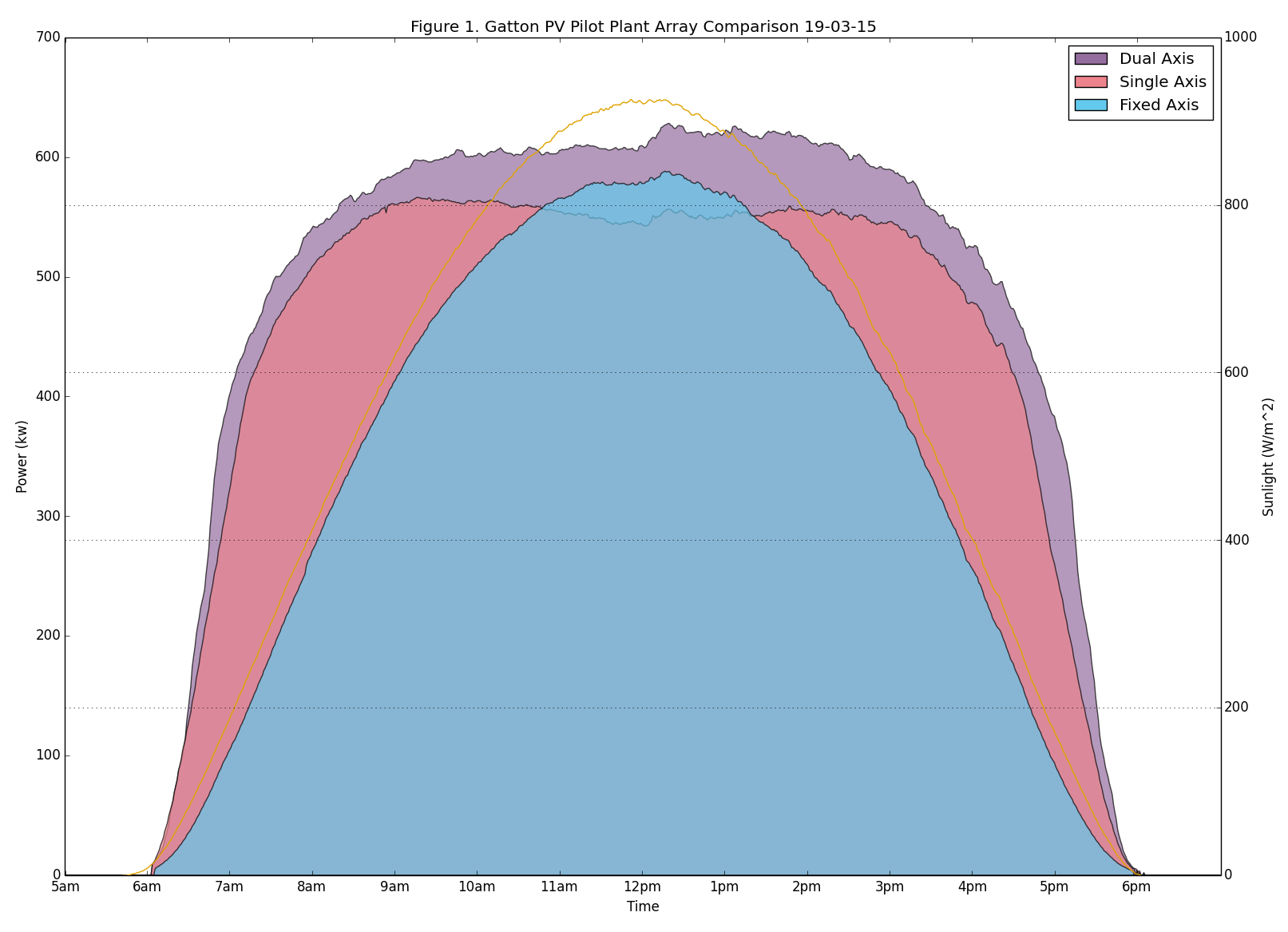 | | |
| --- | --- |
| Site name | UQ Gatton Campus |
| Building / location | Gatton Solar Research Facility – Fixed Tilt axis array |
| Suburb / city | Gatton QLD, 4343 |
| Nominal DC output | 2077.65 kWp |
| Module area | 15,746.4 m2 |
| Start-up date | 27/03/2015 |
| Visible on Live Data display | Yes |
| Date connected to display | 22/02/2015 |
| Site longitude | 152°20'14.1"E |
| Site latitude | 27°33'41.5"S |
| Height above sea level | 88 m |
| Time zone | AEST |
| Type of installation | Ground mounted |
| Tracking system | No tracking system |
| Tilt | 20° |
| Orientation | 3° W of N |
| Module make & model | First Solar FS-395-PLUS (95W) |
| Module technology | Cadmium telluride |
| Module size | 1,200 x 600mm |
| Number of modules | 21,600 (3 x 7200) |
| Inverter make & model | SMA Sunny Central 720CP XT |
| Number of inverters | 3 x 720kWp capped at 630kWp output |