Library Warehouse Building 8248
The Gatton Libray Warehouse is a state of the art environmentally-controlled facility built to store and safeguard key bibliographic material (e.g. books, journals, documents and archives). Its 102.5 kWp PV system has been integrated into the Gatton Solar Research Facility, which is an accredited Renewable Power Station under the Renewable Energy (Electricity) Act (2000).
Together with the Gatton Solar Research Facility, the 102.5 kWp PV system constitutes one of the largest PV power stations accredited in Australia by the Clean Energy Regulator (CER). The installation of the this system is one among many initiatives being undertaken at the Gatton Campus to bolster the sustainability of UQ operations.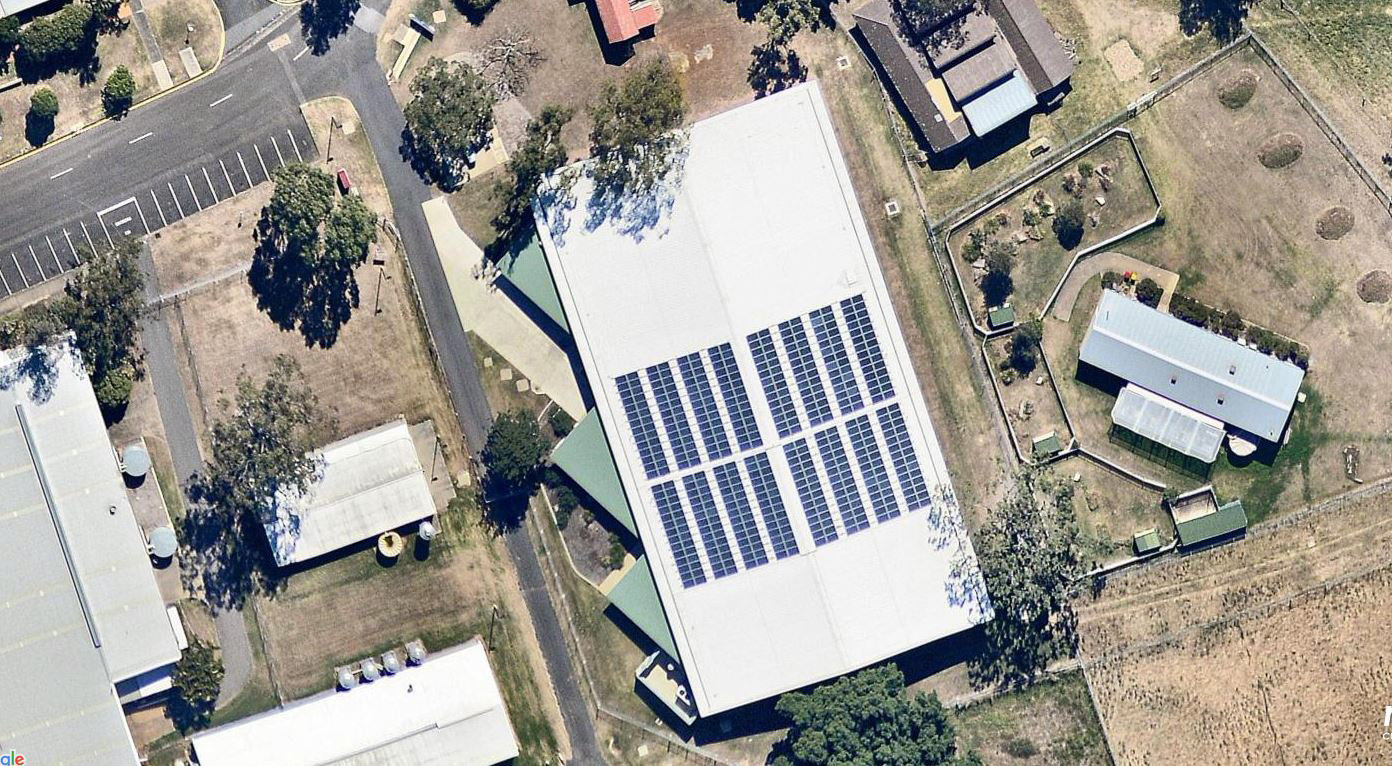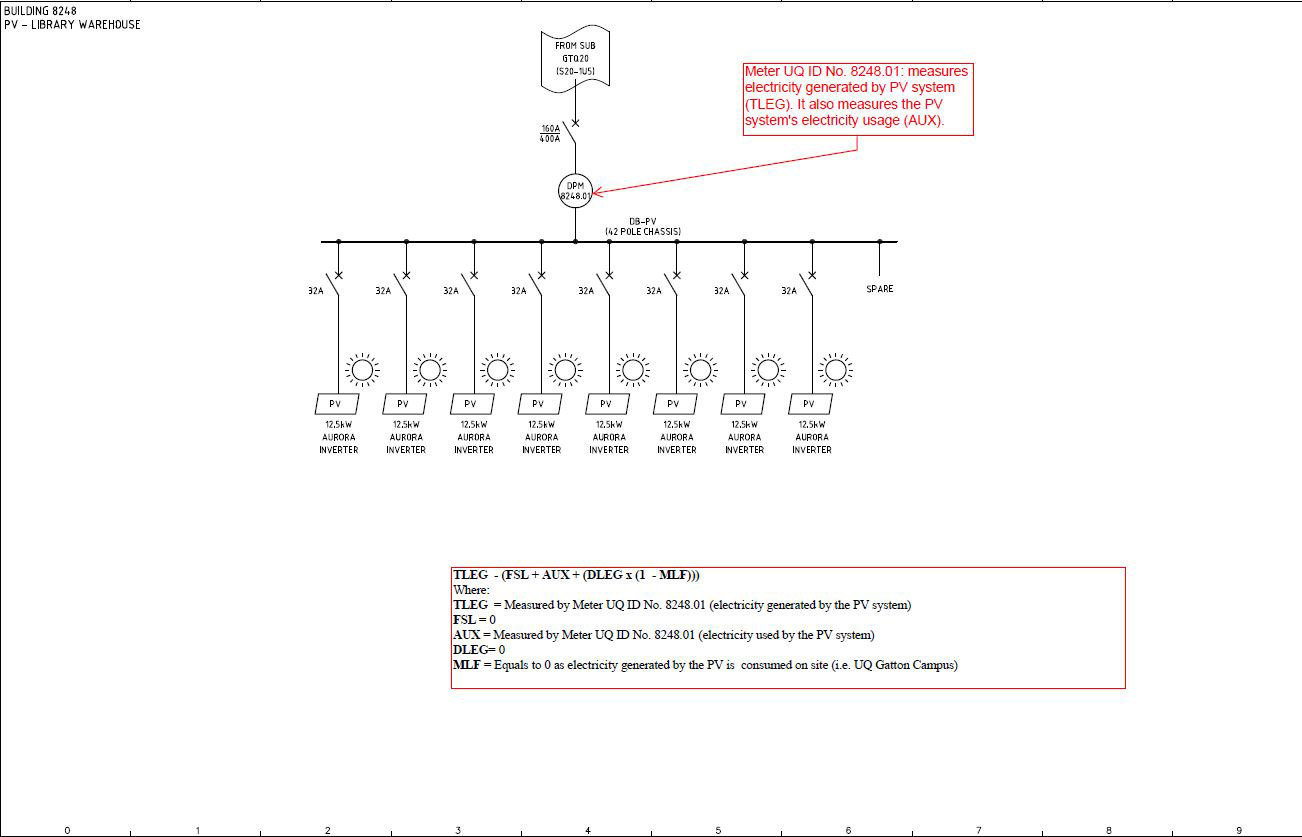 | | |
| --- | --- |
| Site name | UQ Gatton Campus |
| Building / location | Gatton Library Warehouse Building (No. 8248) |
| Suburb / city | Gatton, QLD 4343 |
| Nominal DC output | 107.52 kWp |
| Module area | 733.3 m2 |
| Start-up date | 06/02/2015 |
| Visible on Live Data display | Yes |
| Date connected to display | 06/02/2015 |
| Site longitude | 152°20'24"E |
| Site latitude | 27°33'2"S |
| Height above sea level | 99 metres + building height |
| Time zone | AEST |
| Type of installation | Rooftop installation (elevated) |
| Tracking system | No tracking system |
| Tilt | 6° |
| Orientation | -108° |
| Module make & model | Mono-crystalline Silicon |
| Module technology | Trina Modules (TSM-240PC05) |
| Module size | 1650 x 992 mm |
| Number of modules | 448 |
| Inverter make & model | Aurora Trio 12.5kW (PVI-12.5-TL) |
| Number of inverters | 8 |