The Moreton Bay Research Station (MBRS) is on the Moreton Bay side of North Stradbroke Island, in the community of Dunwich.
A 40 kWp rooftop PV system was installed on MBRS in November 2011.
The PV installation at MBRS is part of several initiatives aimed to reduce the environmental footprint and increase the sustainability of the research station. For example, an evacuated tube solar hot water system has also been installed.
The 40kWp installation at MBRS is spread across three buildings: the Facilities Block, 13.5 kWp (library, cafeteria, and administration); the accommodation block, 14.5kWp; and the teaching and research block, 12 kWp. Modules were placed parallel with the roof lines resulting in various tilt and orientation angles.
Given both the high cost of electricity on the island and the extensive use of the MBRS by visiting students and conference attendees, the station was considered an important site to demonstrate sustainable technologies.
Many parts of the south-east Queensland electricity grid are becoming supply constrained making it important to investigate ways to reduce peak loads and shift the balance between peak and off-peak power consumption.
Consideration is being given to using the MBRS, which is at the end of a long electricity supply line, as a practical case study to demonstrate how PV installations can be integrated with other energy technologies (such as battery storage) to reduce peak loads.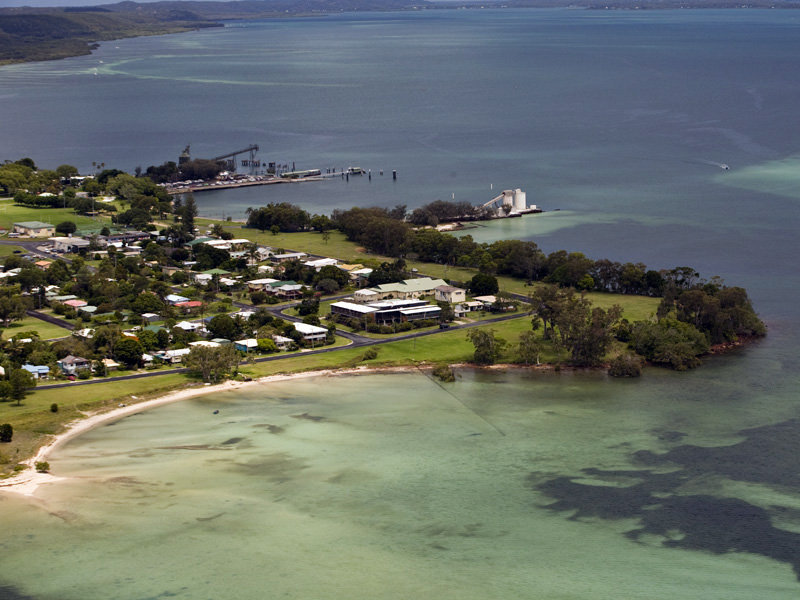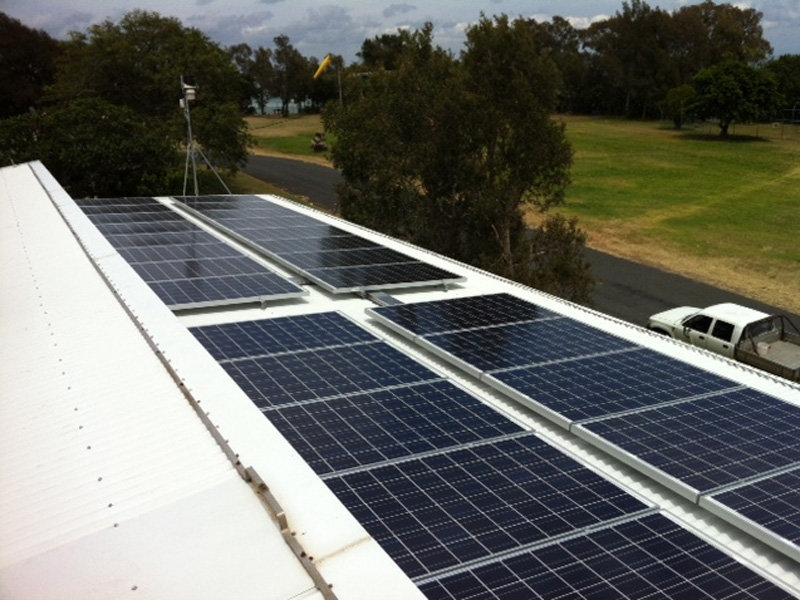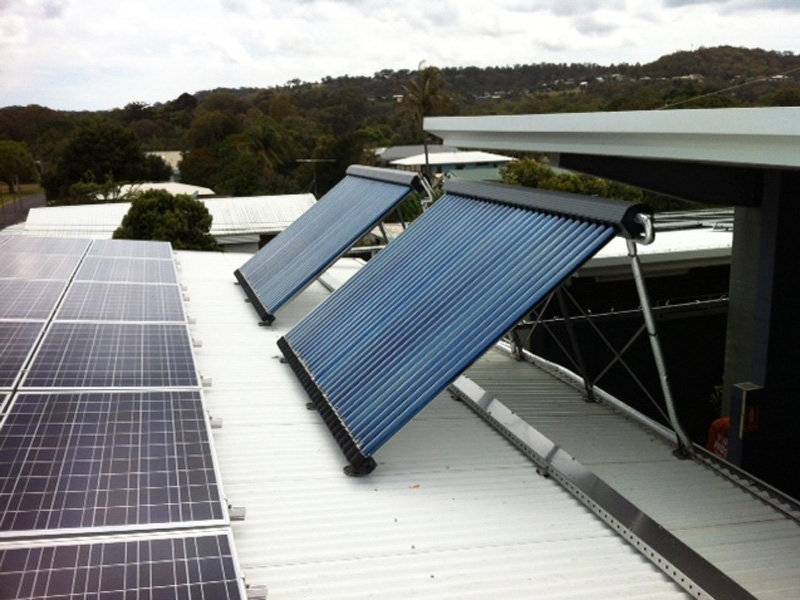 | | |
| --- | --- |
| Site name | Moreton Bay Research Station |
| Building / location | Accommodation, Teaching/Research and Facilities Blocks |
| Suburb / city | Dunwich, North Stradbroke Island, 4183 |
| Nominal DC output | 40 kWp |
| Module area | 284.44 m2 |
| Start-up date | Jan 2012 (planned) |
| Visible on Live Data display | No |
| Date connected to display | Early 2012 (planned) |
| Site longitude | 153°24'60" E |
| Site latitude | 27°29'48" |
| Height above sea level | 8-15 metres |
| Time zone | AEST |
| Type of installation | Rooftop installation (elevated) |
| Tracking system | No tracking system |
| Tilt | Various ±5 ° Parallel with Roof Lines |
| Orientation | Various: 60°; 240°; 330° |
| Module make & model | Polycrystalline silicon |
| Module technology | Schott Poly 235 watt Solar Panel |
| Module size | 1685 x 993mm |
| Number of modules | 170 |
| Inverter make & model | Aurora Power-One PVI-12.5-OUTD/-S |
| Number of inverters | 3 |